A Great Start to the Girls Ice Hockey 5-2 Season
The Daniel Hand/Coginchaug girls ice hockey team has started this season out strong with a record of 5-2.
"There's a few games we could have played better, but other than that, we have started off strong and as we expected," said Coginchaug junior Skylar Rascati.
They have a few players who have gone above their calling for the team in contributing to their success this year.
"Anna Sather (Daniel Hand), Jackie Sandor (Daniel Hand) and Skylar Rascati have been very helpful on the ice because of the chemistry they've gained over the years and even this year alone," said Coginchaug sophomore Carina Mancini.
Another factor contributing to their success is performance on the ice and bonding with one another: "Scoring and building bonds with teammates helps a lot on the ice…" though there are some negatives to the season such as "defending stronger players on other teams," according to Rascati. She adds, "Passing has been one of our main struggles."
They have a game on January 20, go out and support the team.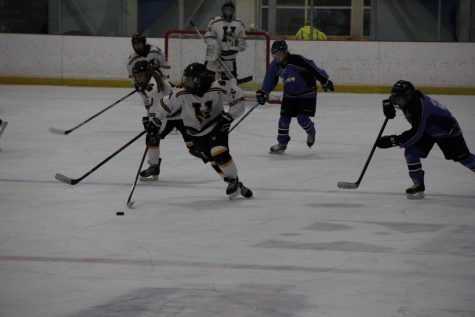 Photo by Megan Hart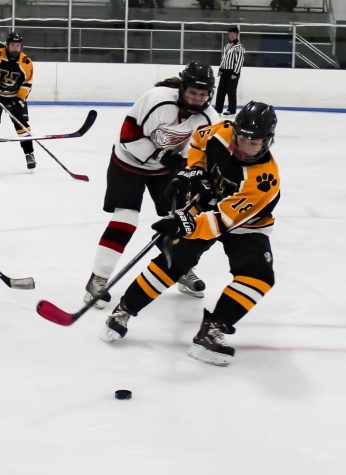 Photo by Megan Hart