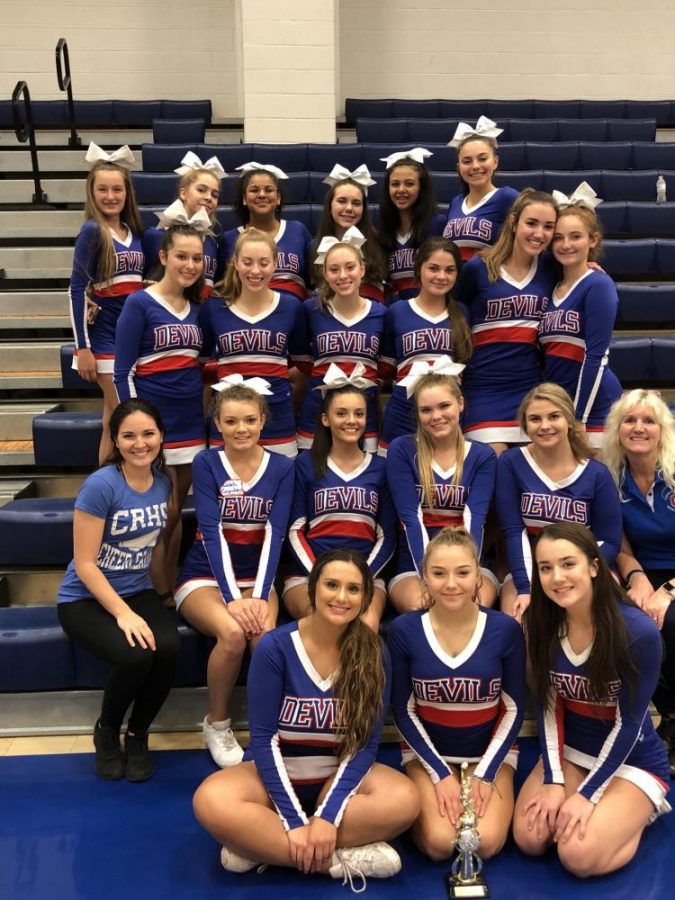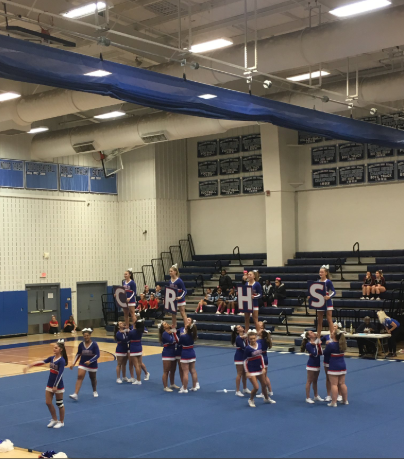 On Thursday, Oct. 11, at their first-ever fall competition, the cheerleading team placed third out of 14 teams at the Game Day Competition at Middletown High School; the captains think that the team did well and worked well together.
  "It was a great experience, especially for the girls on the team who have never performed at a high school competition before," senior co-captain Erin Harlow said. "I'm very proud of of everyone for working together. The new girls were nervous, but they didn't crack under pressure, and everyone on the team hit their skills."
  While the team did very well at the the competition, Harlow thinks the team needs to improve on their stunting skills, as they want to be able to perform elite stunts to impress the crowd this year. She thinks they can gain the strength to stunt by putting time into conditioning.
  The captains also have high hopes for this season, as well as the winter season.
  "For this season, I hope we do really well at Shorelines and we win, but I want us to do our best," co-captain Jenni Chadd said.
  "We want to place in the top three at our cheer competitions, especially Shorelines," Harlow agrees. "We also want to achieve the elite stunts we're aiming after and work on our tumbling skills."
  New this year, the Coginchaug team is cheering with East Hampton and Hale Ray as part of the football  co-op team. Harlow said, "Everyone brings a certain skill and trait to the team, whether it's jumps, tumbling, stunting, or cheering and dancing on the sidelines, [and] you can see that everyone excels in something."
  Chadd and Harlow, along with the rest of the team, are looking forward to the rest of the season and are excited to show the crowds their new routines and skills.