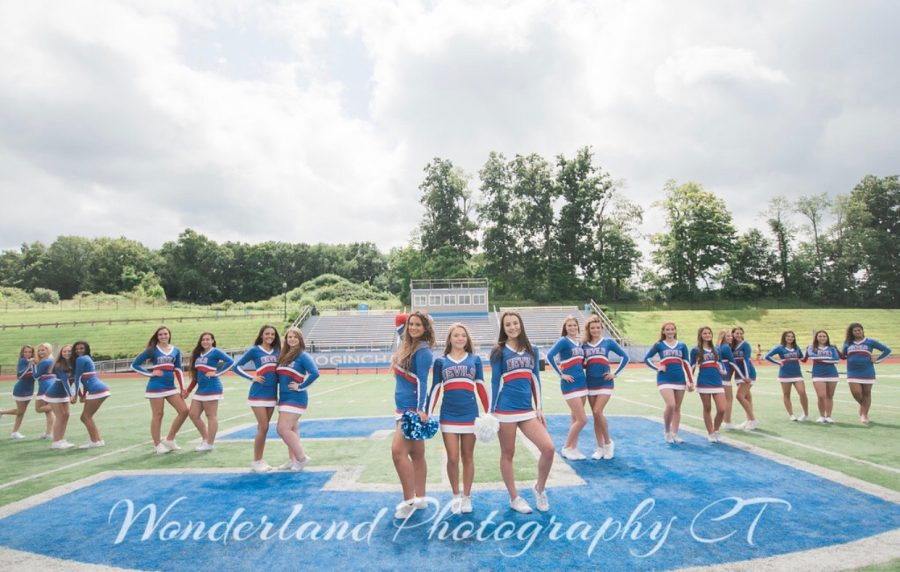 The Coginchaug Cheerleading team has begun to practice and prepare to stunt, tumble, and bring spirit to the rest of the school. After spending the fall sports season supporting our football and soccer teams, the cheerleaders look to improve even more and keep up their hard work going into more competitions and games.
Senior captain Erin Harlow was impressed with her teammates and how the fall season finished. Harlow was happy that all the girls were included, saying how the team was able to "make stunt groups with all the girls, and the overall attitude improved. It was rough in the beginning of the season, but as time went on, it got better." Harlow emphasized the importance of teamwork, as she hopes the team can "keep up good energy and work as a team rather than individually."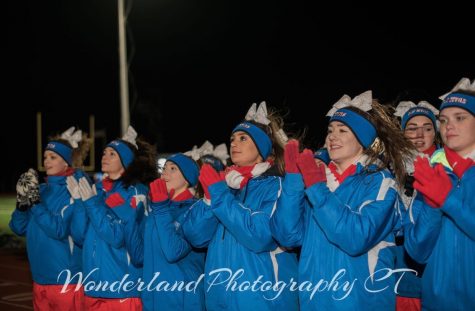 Although the girls are happy to be supporting other Coginchaug sports, Harlow explained that herself and her teammates are most excited for competition, States and Shorelines. The first competitions start in January, and one of the biggest ones is NECA: what Harlow described as important because of it being "one of the scariest," an event that occurs right before states.
The future of the cheerleading team is bright, and the team should be set up for success in following years. Harlow pointed out sophomores Jill Brancifort and Lexi Satton as standouts, as they both were able to "join senior stunt groups and pick it up and learn really quick."
Cheerleading is always an important team within Coginchaug, as their spirit, energy, and competitiveness is radiant and helps our other teams perform at a high level. You can watch the cheerleaders in action at basketball games and competitions throughout the winter season.