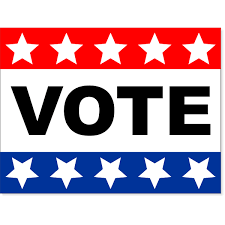 Next year may be the most influential presidential election in history. While it is important to focus on 2020, it is just as important to pay attention in 2019, as various Durham municipal offices are up for grabs. The First Selectman race is the race to watch, as Republican incumbent Laura Francis faces off with Unaffiliated candidate George Eames IV. The local Democratic Party DOES NOT have a candidate for First Selectman.
Laura Francis was elected in 2007. She served as Town Clerk prior to becoming First Selectman and is now seeking her fourth term. This will be her toughest race yet as George Eames IV challenges her for the highest office in the town. 
Businessman George "Kit" Eames IV most notably served as Chair of the Board of Finance for Durham as a Republican. Eames IV has employment experiences at Lee Manufacturing as president, financial analyst for the Connecticut Bank and Trust, and a loan officer of Fleet Bank. Eames IV is also a Coginchaug alumnus from the Class of 1975.  
Both candidates have started to enter the campaign mode of the race. Eames IV has sent multiple mailings stating why he should be the next First Selectman and says, "It's time to reduce taxes, increase property values and make Durham affordable again." The mailings also say, "First Selectman L. Francis reminds me of Ned Lamont." 
Francis has also sent out mail saying that she is a "relentless advocate" for Durham and that she has proven to be an experienced full-time leader. In a letter to her re-election Facebook group, she says, "I have worked very hard over the last 12 years to make Durham a better place to live, work and raise a family. We are a tight knit community and I am proud of what I did to make people feel safe and connected to one another." 
Francis also recognizes that there are serious issues in town that need to be solved going forward, whether it be financial household issues, tightening the budget, or creating higher property values. Eames IV wants to lower the mill rate, fix town infrastructure, and create a long-range comprehensive financial plan. 
As higher turnout is expected for this race, the Registrar of Voters is prepared to order ballots for 60% turnout, unforeseen in previous municipal elections. The last municipal election in 2017 had a 27.4% turnout. The driving force for residents to vote is still unknown, but The Devil's Advocate classifies this race as a tossup. The ballot has various positions up for grabs, and voters need to remember to FLIP THE BACK SIDE OF THE BALLOT, as there are even more positions that voters need to choose from. Election Day is on Nov. 5. 
 If you are not going to be around to vote, you can go to the Town Clerk's office to receive an absentee ballot. If you are turning 18, you can register to vote with the DMV or Registrar of Voters. 
The Connecticut 2020 presidential primary will be on April 23. Connecticut primaries are closed only to party members, so you must affiliate yourself with a party in order to vote in the primaries. This can be done by seeing the Registrar of Voters in either Durham or Middlefield Town Halls or at the DMV.