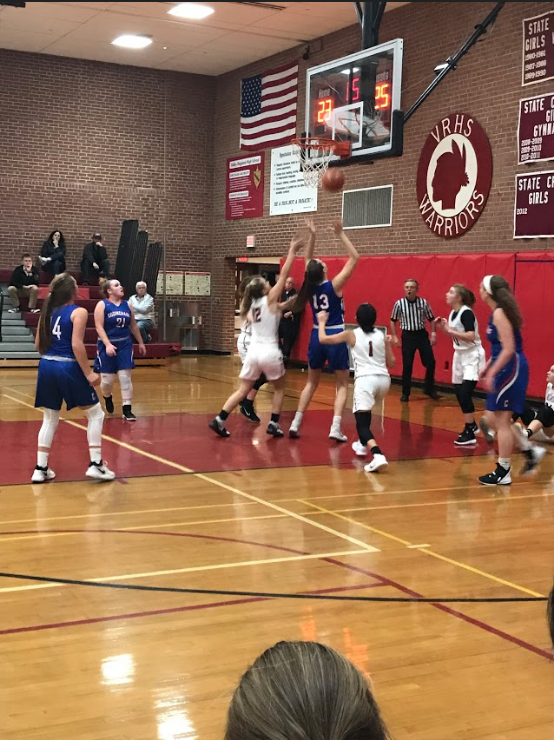 Serena Fournier
This year, the girls basketball team is working hard to get ready for the season. Ending last years' 2018-2019 season with 14-10 overall record.
They have scrimmaged Rocky Hill, Southington and Maloney. These were bigger schools, and our girls were able to keep up with them if not dominate them.
They have been working together and went into the first scrimmage with only two days of practice, challenging them to push and build team chemistry. Co-captain Kerry Turecek says, "I think we are going to look really good this year."
They are projected to be a threat this year with the height of Molly Shields (6' 1") and Jessica Berens (6' 4"). With Reagan Moore back from her injury from last season's first game and Taylor McDermott and Kerry Turecek already making threes, they are a force to be reckoned with. The team also gained 10 freshmen this season, growing the program for future years.