Onward: The Hidden Gem of Disney+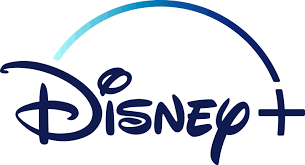 Since its run in theaters was cut short by the start of quarantine, Onward, a Disney film released in early March, has been unfortunately overlooked. The film was sent straight to Disney+, Disney's streaming platform, so anyone hoping to see the film but without a Disney+ account has been left bitterly disappointed. That reaction is not without reason, either, because this film is honestly one of the best movies Disney has produced in a while. Without relying on any pre-established universes or characters or tropes that would have people flocking to the box offices, Onward built an interesting, wholesome, and entirely original story. Its unpredictable, moving plotline and brilliant character development prove it deserving of the same, if not higher, level of excitement and praise of other recent Disney releases. Onward is genuinely a genius way to spread important messages to Pixar's young audience through fun characters, beautiful animation, and incredible writing that deserves more attention than it got.
Onward is the tale of two elf brothers living in a world whose magical roots have been long forgotten. It used to be a land of quests and spells, but, because those required hard work and discipline, many turned to a simpler way to get by: technology. The protagonist, Ian, is perfectly comfortable in this world lacking magic and is just trying to fit in. He spends his time dealing with the issues of a typical teenager, not a wizard from the times of yore. His older brother, Barley, on the other hand, loves the magical history of his home. What the boys do have in common is the loss of their father. Barley was very young when their father passed, and Ian never even met him. It is not until Ian's sixteenth birthday that he has the chance to see his father for the very first time in the form of a "Visitation Spell" he left behind for his sons. After the initial spell goes wrong, Ian and Barley have to go on a real fantasy quest if they want to bring their father back before time runs out. Ian must learn to face his fears and trust his brother as they ride off in Barley's eccentrically customized van, Guinevere, to retrieve a magical relic, the Phoenix gem, so they can cast the spell and see their dad.
This movie is truly one of the most well done kids movies I have seen in a while. The animation is gorgeous, the character development is thorough and poignant, and the performances by Tom Holland as Ian and Chris Pratt as Barley were amazing, especially because neither of these stars is known for voice acting. Above all else, however, Onward offered us something different. Without a magical princess or cape-wearing superhero in sight, this film was able to build a whole universe from the ground up. New characters, new rules, new themes; it gave us everything we never knew we needed from Disney. Sure, Disney has done the importance of familial love, and yes, Disney has given us colorful fantasy creatures, but I cannot pinpoint a single time until this film when they have made so many important statements. Not only was there blatant commentary on how technology sometimes causes us to lose touch with what is important in life but there were also messages of self-confidence, grief, and independence. They even made clear efforts to include different kinds of relationships like the boys' mother's new partner or the several LGBTQ+ relationships represented. This may be the first Disney movie in which basically every child can look at the screen and see something that looks like their real life. Not only did they manage to do all of that but they did it without sacrificing any plot elements. The writing for this film was stellar. From the incredibly moving sequences to the hilarious bouts of comedy, Onward nailed every aspect.
The true injustice surrounding this movie is that it lost its chance at the success it deserves. Due to the unfortunate closing of movie theaters all over the world, Onward did not have access to a huge portion of its target audience. Not everyone who would have seen it in theaters has access to Disney+, which is why it could not truly shine like the gem it is. It deserved the attention that movies like Frozen II or Toy Story 4 got, but it was regretfully stripped of that opportunity. If you have access to Disney+, I implore you to give this film a chance. Watch it alone, with family, with a pet, or whatever satisfies your movie-watching desires, but do not overlook Onward as just another Disney film because I promise it is not. As one of the most moving, well written, and beautifully animated Disney films available to stream, Onward definitely deserves a place on your quarantine watchlist.
Leave a Comment