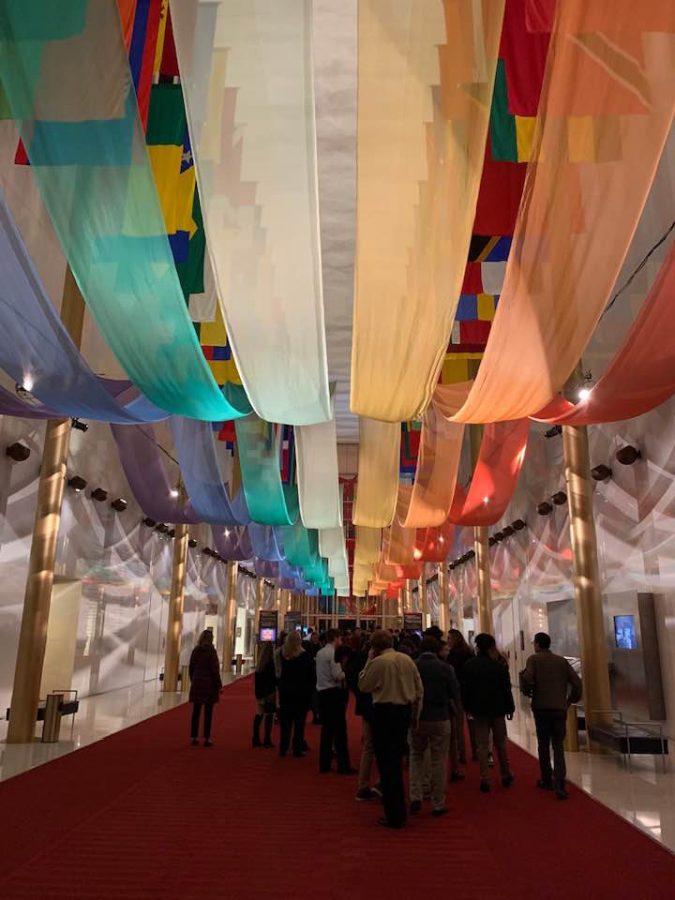 Shear Madness: A Unique Extravaganza
The longest-running play across America since 1963, Shear Madness, exceeded my expectations and kept the entire theater interested throughout the play. The play is about a murder mystery that takes place in a barbershop at John F. Kennedy Theater Washington, DC. 
The first 10 minutes of the play started out with just actions and music playing in the background. When it got to the real meat of the play, the actors and actresses constantly kept you laughing and on your toes about who the murderer could be. They were able to make anyone look suspicious of being the murderer. 
During the intermission, the police officer in the play was hearing your thoughts about who the killer could be and clues that give it away. When the intermission was over, the detective got us all involved by having us personally accuse who we thought the killer could be. I loved how the play was written to get the audience involved because it kept everyone attentive and having fun. It wasn't like the audience was just watching; we were detectives as well. 
The actors and actresses who played the parts fit the characters perfectly and brought life to the show. Francis Kelly, who played the barber, was flamboyant and energetic, leaving you laughing constantly from all the jokes he would crack. Soneka Anderson, who played Barbara DeMarco, was an amusing, obnoxiously loud character who kept you enticed the whole time. Overall, they were not dull at any point during the play, and you could see they were having fun themselves. 
Shear Madness falls under a ton of categories being hysterical, mysterious, and very entertaining. I highly recommend Shear Madness to anyone who loves murder mysteries as well as comedies.