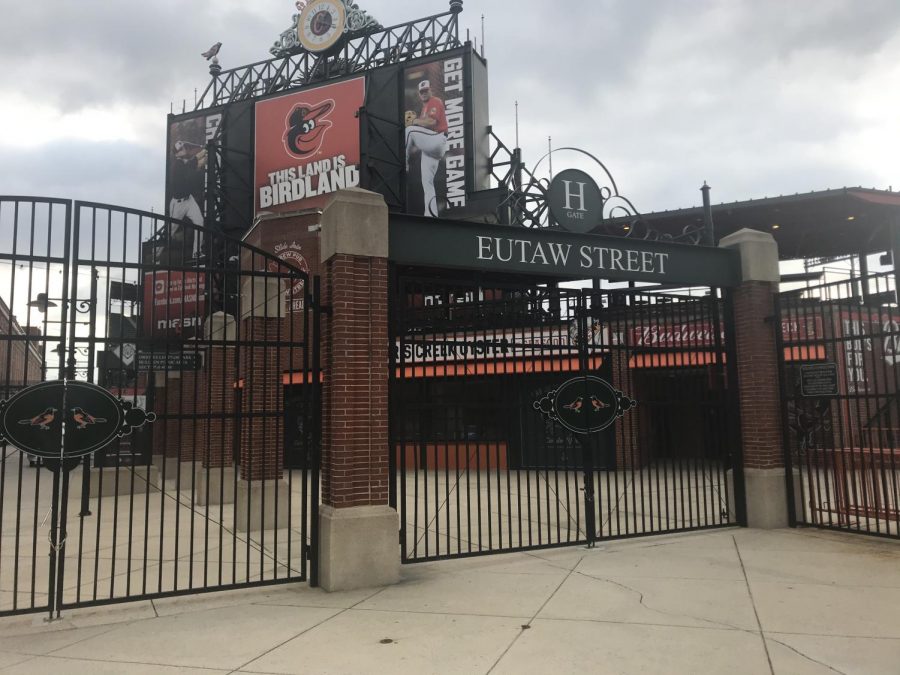 Camden Yards: A Ballpark of HIstory
As the seniors of Coginchaug traveled to Washington, D.C., their first stop was to Camden Yards in Baltimore, Maryland. This ballpark is home to the Baltimore Orioles, and the park has a lot of interesting history behind it. 
The park became the home of the Orioles in 1992. At the time of its completion, Camden Yards was one of the most beautiful and well equipped ballparks. This is because they took inspiration from parks such as Fenway and proceeded to improve on their already fantastic design. Within the stadium, there are 45,971 seats, all of which are dark green, with two exceptions. There are two orange seats in the stadium. These two seats celebrate home runs by Orioles players. The orange seat in center field recognizes the 500th home run of Eddie Murray. The other in left field recognizes Cal Ripken, Jr.'s 278th homerun, breaking the record for most home runs as a shortstop, beating Ernie Banks, the previous holder of the title. 
As for the Orioles, they were founded in 1984 and originally played in Milwaukee, Wisconsin, under the name the Brewers. Once they became a major league team, they moved to St. Louis, Missouri and changed their name to the Browns. In 1954, they moved to Baltimore and finally took up the name the Orioles. After this change, they went on to have a very successful career. Between 1963 and 1984, they only had one losing season and they won eight division titles, six AL pennants, and three World Series. One of the team's best players was the aforementioned Cal Ripken, Jr. who set a record for most consecutive games played, which was 2,632.
When the seniors arrived at the ballpark, they were given a tour around the park. They were taken through special suite rooms, news broadcasting rooms, dugouts, and the seats in the park. They were also taken down by the field, but they had to follow one cardinal rule, "Do not touch the grass." Overall, this was a great way for the seniors to start off their trip to Washington, D.C.