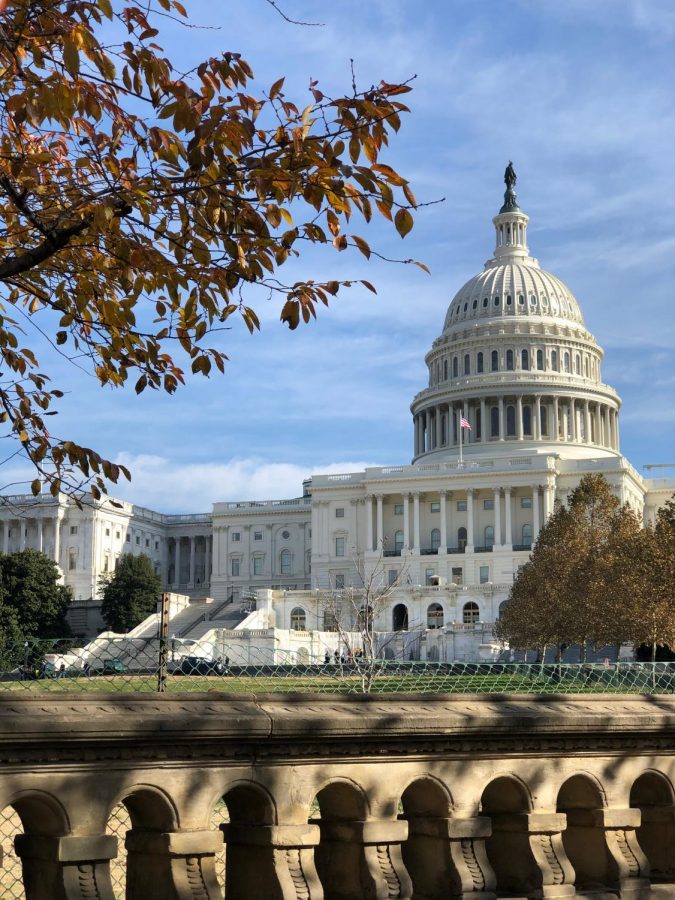 Damaging Evidence Revealed in the Impeachment Inquiry During Senior Class Trip to Washington, D.C.
     As Coginchaug seniors were enjoying the senior trip in Washington, D.C., the House Intelligence Committee was wrapping week two of public hearings of the impeachment inquiry. Wednesday, in particular, was a historic day and crucial to House Democrats who are working to solidify their case for impeachment and removal of President Donald Trump from office. Here is who testified during the trip and what America learned.
Wednesday, Nov. 20
Ambassador Sondland: While Coginchaug seniors were snoozing on the bus ride to D.C., United States Ambassador to the European Union Gordon Sondland testified first on Wednesday at 9 a.m. Eastern. He asserted that he and other U.S. officials were working with the President's personal lawyer, Rudy Giuliani, directly under orders from the president and that Mr. Giuliani requested a quid pro quo to secure that Ukraine would announce the investigations the president desired. 
Ms. Cooper and Mr. Hale: Laura K. Cooper, the Deputy Assistant Secretary of Defense for Russian, Ukrainian, and Eurasian affairs, and David Hale, the Under Secretary of State for Political Affairs, gave testimony at 2:30 p.m. Eastern. The seniors were enjoying dinner at Buon Appetito when Ms. Cooper provided evidence that Ukraine was aware money and aid could be withheld if they did not comply with Trump's wishes, undermining a Republican argument, and Mr. Hale maintained that orders to place a hold on aid to Ukraine came directly from the president.
Thursday, Nov. 21
Dr. Hill and Mr. Holmes:  Dr. Fiona Hill, a former senior director on the National Security Council for Russia, and David Holmes, a diplomat in the U.S. embassy in Kiev, Ukraine, gave the final testimonies of the House Intelligence Committee's scheduled public hearings at 9 a.m. Eastern. While seniors were marveling at the Lincoln Memorial, Vietnam Veteran's Memorial and the Korean War Memorial, Dr. Hill debunked the claim that Ukraine, not Russia, interfered in the 2016 elections. As seniors traveled to the Martin Luther King, Jr. Memorial and Franklin Delano Roosevelt Memorial, Mr. Holmes attested that Rudy Giuliani had explicit influence on foreign policy while three U.S. officials executed his agenda. 
To read more about these testimonies, follow these links: Ambassador Sondland, Ms. Cooper and Mr. Hale, Dr. Hill and Mr. Holmes