Heroin Use on the Rise
Hang on for a minute...we're trying to find some more stories you might like.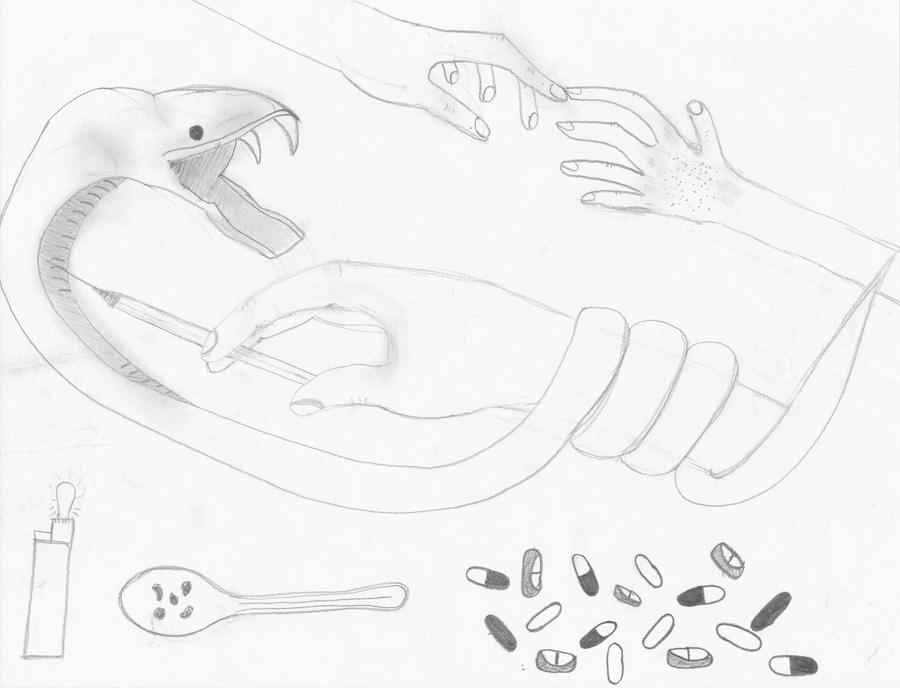 By Jacquelyn Stevens
 In Arielle Duhaime-Ross's article "The US is experiencing a 'dramatic rise' in heroin-related deaths, CDC says" published in The Verge on July 7, 2015, "Heroin-related deaths nearly tripled between 2010 and 2013 — rising to 2.7 deaths for every 100,000 people, from one death for every 100,000 people."
 In Alonzo Weston Joseph's "Heroin Use is Again on the Rise" published in News-Press Now on January 3, 2016, "Experts point to the growing popularity of prescription painkillers like Oxycontin, Vicodin and Percocet as the gateway drugs to heroin. But since there are now more safeguards for those prescriptions, it's become harder to obtain them. That forces many prescription drug addicts to turn to lower-cost heroin."
 More specifically, Connecticut has had a disturbing increase in heroin and opiate overdoses. As stated in Rich Scinto's "Heroin Killing Connecticut Residents at an Alarming Rate" published on Patch.com on November 8, 2015, "Last year, about 500 people died in Connecticut due to overdoses involving, heroin, fentanyl, oxycodone and other opiates. Often there was a combination of opiates or opiates and other drugs. Stamford had eight opiate overdose deaths with 11 in Southington, 11 in Danbury, and six in Fairfield. Few towns in the state weren't touched by an opiate-related death in 2014. Heroin and other opiates don't discriminate; opiates were involved in the deaths of people between 17 years old to 72 years old." It's shocking to think about students in high school taking heroin, along with opiates, but it is a national problem and needs to be recognized.
 Some people don't understand the process that a person goes through with drug addiction and are not taking this addiction seriously. In Steven Reinberg's "Painkillers Often Gateway to Heroin for US Teens: Survey" published in HealthDay on December 30, 2015, an important factor that has to do with an increase in heroin use is noted: "Since there are now more safeguards for opiate prescriptions, it's become harder to obtain them. That forces many prescription drug addicts to turn to lower-cost heroin." The article "I'll Just Try It Once" on the Foundation For a Drug-Free World has an eye-opening quote from Sam, a 15-year-old addict: "When you first shoot up, you will most likely puke and feel repelled, but soon you'll try it again. It will cling to you like an obsessed lover. The rush of the hit and the way you'll want more, as if you were being deprived of air—that's how it will trap you." This statement shows how much heroin takes over your life.
 The National Council on Alcoholism and Drug Dependency's  "Three-Fourths of High School Students Who Use Heroin Have also Used Painkillers" published on January 5, 2016, says "almost one-fourth of students who said they had taken opioid painkillers more than 40 times also reported using heroin. 'Teens experimenting with pills need to look at all of these people around them becoming addicted to–and dying from–heroin,' [said lead researcher Dr. Joseph Palamar of New York University]. 'Most of these people started on pills and felt they had no choice but to move on to heroin. Targeting this group may prevent future heroin initiation, and decrease the troubling trend nation-wide in opiate-related deaths.'"
 Though heroin deaths are increasing, Scinto of Patch reports, "Connecticut legislators took a giant step toward preventing overdose deaths by granting immunity to anyone who distributed naloxone, commonly known by its brand name Narcan, to someone who was overdosing on an opiate. The law took effect in October 2014 and helped save 20 lives between then and January…" according to Gary Mendell, "founder of Shatterproof, an organization that seeks to reduce the number of those suffering from addiction through a number of means".