A Translucent Look Into Coginchaug's Crafts
You might have noticed the stained glass hanging in the back of the library; these glass sculptures were a project made by the CRHS Arts and Crafts class. "They're lighting up the room," according to junior Brian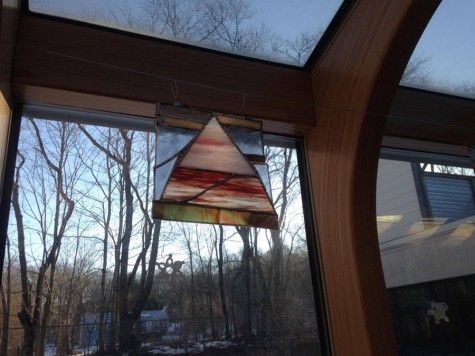 Jubelirer.
"We had to break each piece individually," said senior Arts and Crafts student Krista DeFilio. "They were a lot of work, but they came out really well."

The Crafts class spent three weeks on these colorful glass pieces. They had to learn how to cut glass and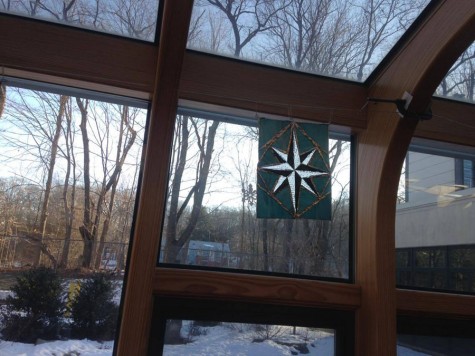 solder in order to make these delicate art pieces. "This was the first time I taught stained glass," said Arts and Crafts teacher Mr. Ryan Bothamley. "I'm really happy with how they came out."
Mr. Bothamley looks forward to working with other art classes to make more area-based projects around the school.