OPINION: Sports Positively Impact a Student Athlete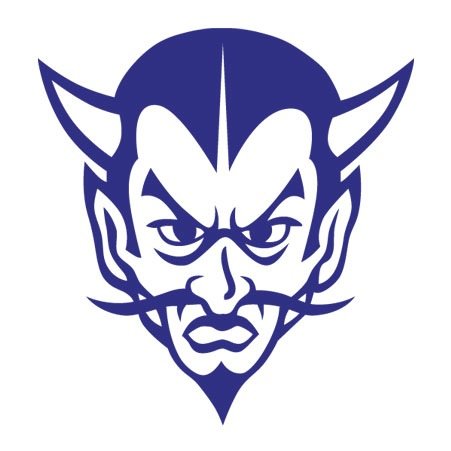 Hang on for a minute...we're trying to find some more stories you might like.
Playing sports in high school has a positive impact on students, encouraging a healthy way of life.  Being a student-athlete for my whole high school career,  I have experienced the ups and downs of playing a sport. I have had setbacks as in dislocating my knee two times and breaking my thumb, which showed me how important being on a team and playing the sport I love is to me. Even though I've had these injuries that now have long-term side effects for life, I've learned who I am through sports and met the most influential people that I will forever be thankful for.
"Sports allow for success and failure. One of my favorite quotes "great moments are born from great opportunity." Said by  Herb Brooks. Sports helped me stay focused throughout highschool and college. Playing sports still play an important role in my life for fitness, friendships and escaping the stress of everyday life." Said by one of Coginchaug's health teacher and coach, Robert Bajaros.
Coming from a teacher that fulfills many leadership roles, I believe that he sees all kinds of negative and positive effects that athletes can have. Sports is one of the easiest ways to teach students about teamwork and dedication.
Ever since I was in fifth grade I've been very passionate and dedicated to sports. I could have never known some of the things I do today, if it had not have been for the coaches and people I met along the way.
I have been  exposed to all kinds of opportunities that I have taken being in soccer, gymnastics, cross country, and volleyball. They have taught me many life-long lessons. I gained support from my teammates more than ever, showing me what it feels like to have a second family. When I had my off time when I was hurt, even though I couldn't play, it taught me to be a team leader and show dedication to my teammates and coaches. Playing sports my whole childhood has taught me hard work and good sportsmanship as well as how to be a bigger and better person and how to be a leader.
Mason Sarro-Twickler, a senior at Coginchaug never played sports throughout high school, but ran cross-country in middle school stated, "sports teach leadership for some, and how to effectively follow a leader for others," Mason explained, "in school, we don't learn true leadership abilities the way we do in sports." Student-athletes aren't the only ones who think sports have a positive impact. Like Mason, many others can see the impact sports have on our student body, teaching us many things we need to know growing up.
Every single sport has a team, or as some would say a family, that supports every individual, motivating them. Being on a team comes with responsibility and respect for one another. Without that, there is no team; therefore, it forces you to act upon those characteristics. Coginchaug senior, Sydona Tregoning, was in track and volleyball during the beginning of her high school career. "Through pushing myself at practice, I learned how interested I was in fitness and weight lifting." sydona stated. In this case, she didn't exactly get the opportunity from the sports she played, but she found herself in the sense of the bigger picture of how sports affect people's lives.  Sydona is now a personal trainer at "Workout World" and wants to continue weight lifting throughout college. Being a personal trainer, Sydona learned how to manage her time. Time management throughout your life is also very important.  Athletes must learn time management skills by practice, games, tests, and homework. You have to learn how to balancing your time because once you overcome that, you will be able to have free time and be organized with your life.
I wouldn't be here without some of the opportunities sports has brought to me. I will forever be grateful for sports showing me  different ways to express myself, meet new people, and allowing me to achieve my goals.