RSD 13 Hires Their Very First STEAM Coordinator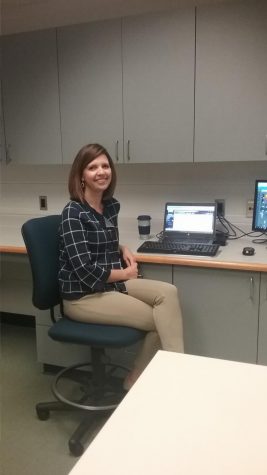 This past summer, Regional School District 13  hired Mrs. Brenda Parness as the STEAM coordinator for grades K-12 (STEAM standing for the five education categories science, technology, engineering, arts and mathematics). This program integrates real life problem solving using these five departments in one classroom.
"You look at all of your [high school] courses, and they're taught in these separate units, but that's not the real world," said Parness. This program could potentially combine teachers from other departments to work together in one class in order to create a real world situation.
Many districts in Connecticut already have a STEM program in place but do not include the Art department, which Mrs. Parness believes is extremely important.
Before being hired at RSD13, Parness worked at Maloney High School in Meriden, CT as a science teacher, where she used some of the ideas of the STEAM program in her own teaching. Last year, Parness created a design for prosthetic hands with her students in order to make it easier for people who have lost their hands or weren't born with one. During this style of teaching she found that many students were excited about the idea and enjoyed many parts of it. "Many students were uncomfortable with the idea at first, but once they got used to it, they started getting creative," said Parness.
For the future in District 13, Parness would like to see the schools combining their learning with the community and use real world problem solving to help the community with some day-to-day issues. "We'll also reach out to the community and [ask the question], how could we partner with businesses and do things that they would want us to help them with?…We have so many opportunities especially with being an agricultural town," said Parness.
Parness hopes that in the next five years we will have implemented most of the program and involved the school with problem solving in the community.