From Strong to Coginchaug: Is it as Scary as it Seems?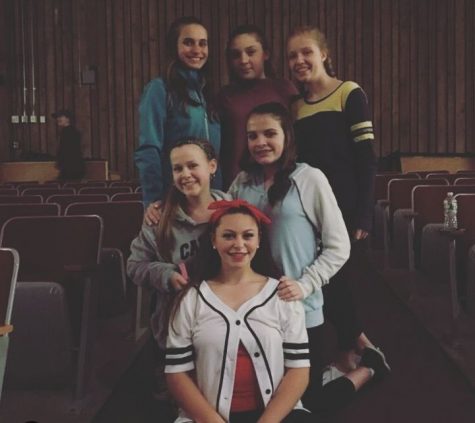 The transition from middle school to high school is a major game changer for many peoples' lives, especially for the upcoming freshmen. For many of them, the transition from Strong Middle School to Coginchaug was not quite what they had expected.
"No, it wasn't was I was expecting, I thought it was going to be worse. It is actually better [than Strong], and I actually like it," said freshman Isabella Carey.
For many, high school seems daunting with fears about "teachers… and the homework load." said freshman Casandra Sapia. For both freshmen Sapia and Carey, they found that the amount of homework didn't differ from Strong and that the teachers at CRHS "are very nice and understanding that we are adjusting" said Sapia.
Along with multiple classes, a different schedule, and new teachers, the sports teams change tremendously from middle school to high school. Carey said, "[Sports] are more competitive and they make you run a lot more…definitely more physical activity."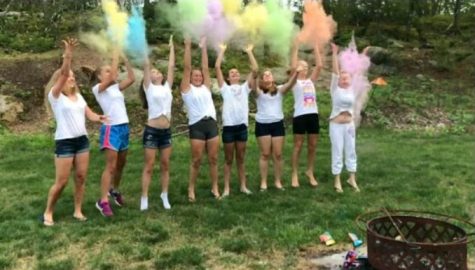 Along with harder practices, it was noted by Sapia that "the sports teams are a bit different because we practice with juniors and seniors." There is also a greater variety of sports to choose from at CRHS such as volleyball, tennis and softball, which are not found at the middle school level.
While it is seen at Strong, the Coginchaug music department, according to Carey more "musical advantages" and plays at a harder level of music. Carey currently plays the French horn and intends to play throughout her years at CRHS.
One major aspect of high school is figuring out who you are and what you want to do for the rest of your career. Most students going into high school either have an idea as to what they want to study in college, or have no idea at all. Sapia thinks that she wants to study nursing while Carey is more interested into going into law school.
The transition from middle school to high school is most often heard of as stressful, difficult and challenging, but according to Sapia and Carey, it was not nearly as bad as they thought it would be.
Leave a Comment