Durham Market Makes Improvements, Connects to Coginchaug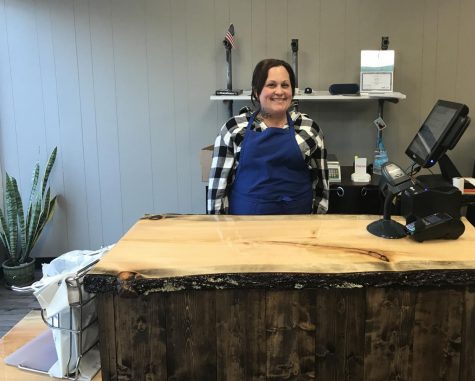 The Durham market has been seen by many as a staple of the Durham-Middlefield community; however, in recent years, the market has struggled with inventory and seen a decline in business. The owners are looking to make improvements to the market while preserving the authenticity of this historical Main Street shop.
"We're maintaining the country charm," said Mrs. Lisa Tregoning, one of the co-owners. "It might look different, but we're really trying to enhance what was already there."
With all the updates, the owners plan to keep the same management and traditional values that have lived there for decades.
Durham native Bob Mounts continues to run the store. "He has such a connection to the people who are loyal customers," said Tregoning.
Additionally, the market continues to sell their homemade dinners. "Aunt Barbara comes in and makes everything from her own recipes," said Tregoning. The deli and homemade bread are also popular with their customers.
The owners believe local businesses like the Durham Market should be utilizing the high school as a resource to provide real-world learning and application for students: "We need to keep it edgy…we need to keep a connection with kids in the high school."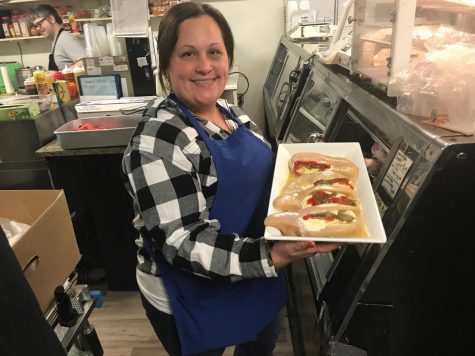 On behalf of the owners, Tregoning has reached out to Regional School District 13 STEAM Coordinator Brenda Parness to get Coginchaug involved in the revamp (STEAM standing for the five education categories science, technology, engineering, arts and mathematics). The graphic design class is in the midst of creating a new logo for the market, and the marketing essentials class has been working on a project that will propose a marketing campaign to the co-owners. The market will also be helping the high school's developing career center by providing an internship for senior Demarie Del Vecchio. "I took marketing essentials last year as a junior, and I'm excited to get to use what I learned in the real world," Del Vecchio said. "The Durham Market has amazing potential to become a destination business," she continued. "This could be achieved by using effective marketing media."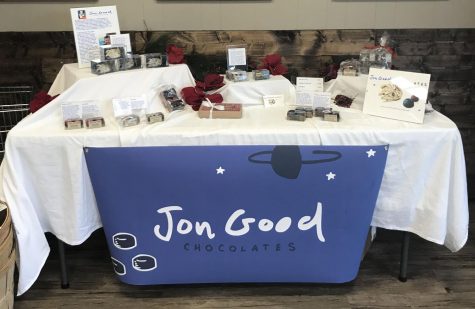 In addition to helping current students, the store also features Coginchaug graduate Jon Good, a local chocolatier, with a display of his products. His products are sold in New York and Connecticut, selling especially well at the Durham Market because of their "large display and [their] devotion to helping local businesses," according to Tregoning.
In the future, the Durham Market hopes to have a loyalty program, possibly based on a points system with the ability to earn coupons and discounts.
Additionally, they will incorporate organic foods along with bars for coffee and for smoothies. By additionally incorporating new organic foods as well as coffee and smoothie bars, they are looking to grow their market while also providing their staple products. Tregoning said,  "I would love it to be a one-stop shop."
Though the co-owners are determined to make various substantial improvements, they can't help but stress that this isn't just a journey for themselves but for the community as a whole. Rather than neglecting their "country charm," they look forward to expanding that custom via Bob Mounts.
The owners are hopeful for a positive outcome. "We're learning every day," Tregoning says, "and so, we're really looking for the ground roots and trying to watch this grow."