Legendary Black Metal Band, Immortal, Makes Triumphant Return With First Album in Nine Years
The legendary Black Metal band Immortal has returned with a new album after a lengthy nine-year hiatus. Released from Nuclear Blast Records on July 6, 2018, Northern Chaos Gods offers listeners the blistering assault of chaotic black metal that the band is known for. Overall, I was very satisfied with this album. I have been eagerly waiting for this album to drop since the band announced they would be recording at the end of 2016. Nearly two years later, I can say that it was well worth the wait.
Founded in 1991, Immortal consisted of Demonaz on guitar, Abbath on bass and vocals, and a rotating door of drummers. The band's first four albums, Diabolical Fullmoon Mysticism, Pure Holocaust,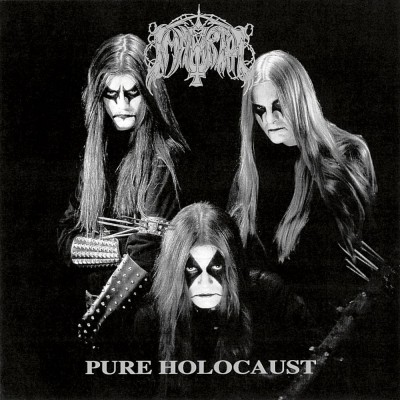 Battles in the North, and Blizzard Beasts all featured a more traditional black metal style similar to the likes of Mayhem or Darkthrone. However, 1999 saw the release of At the Heart of Winter, which combined their black metal style with German Thrash Metal, creating a unique sound that Immortal has become well known for.
The change in sound also marks a change in the lineup. Demonaz, who had handled the guitar work on the first four Immortal albums, was diagnosed with acute tendinitis in his arm and was unable to play guitar at the speed necessary for the band. While he continued to write lyrics and manage the band, Abbath moved over to guitar while maintaining his position as vocalist. Also at this time, the band found a full-time drummer, Horg, who has been on every Immortal album since At the Heart of Winter.
The next three albums continued the new Immortal sound. But where they truly perfected it was on 2000's Sons of Northern Darkness.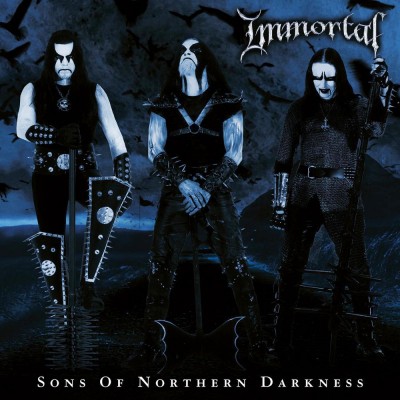 The next album, All Shall Fall, came after a hiatus for the band and was just as epic and chaotic as its predecessors. However, this album was the last with Abbath in the band. After trying to claim copyright for the band and its music, a long legal battle between him and Demonaz began. Eventually, a Norwegian court ruled in Demonaz's favor, and Abbath began a successful solo career. Now for this new album, Demonaz had to replace Abbath, and he had some large shoes to fill as Abbath had been the face of the band and the voice that fans had known since 1991.
Northern Chaos Gods, just like every other Immortal album, is based on a made-up realm created by Demonaz, based on the Norwegian landscape. His inspiration for songs and lyrics comes from his long walks in the forests and mountains of in his hometown of Bergen. So when their music is described as cold, now you understand why.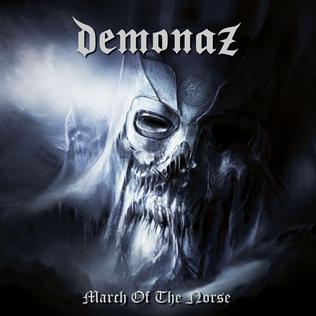 When it was first announced that Immortal was going to be working on a new album, I was initially skeptical and a little nervous. Abbath had just left the band, and he was a key element of the band. I had no idea how my favorite band would sound without their frontman and guitar player. Also in 2011, Demonaz had released a solo album, March of the Norse, that I personally found very dull and boring. However, I can confidently say that Northern Chaos Gods is an Immortal album through and through; I knew that from the moment I heard the first single "Northern Chaos Gods." I had to pick my jaw up off the ground because I knew that my favorite band was back and stronger than ever.
The best song on this album is hands-down the final track on the album, "Mighty Ravendark."
This is Immortal's longest song to date, clocking in at nine minutes and fifteen seconds. This song is pure Immortal; there's no other way to describe it. It's Immortal at their best. It's one of those songs that completely captures listeners and traps them in. I can't even tell you how many times I've listened to this album, and this song still sends chills down my spine. My biggest concern with the release of this album was Demonaz's vocals. On his solo album, I thought Demonaz's vocals were terrible. They just didn't sound good. Abbath had a unique voice. Unlike other black metal singers, who all use a similar style of vocals known as the black scream or shriek, Abbath had a deeper style of vocals that made him stand apart from the crowd. With all this in mind, I wasn't sure how Demonaz's voice would sound with Immortal's music. I will say that his vocals were amazing. First off, they didn't sound anything like his solo album. Demonaz utilizes a similar style to the black scream, but his voice was cleaner. You can actually understand most of what he is saying.
Overall, I was extremely impressed with this album. The band had to overcome so many challenges in the process of this album. First, Demonaz had to undergo surgery for tendinitis, and the band had to overcome being identified only by Abbath. This album is just epic, it's amazing, and it's Immortal. It definitely holds its own when compared to the rest of their catalog. As a huge fan of the band, I am extremely happy with this album and rate it a perfect ten out of ten. It's a great album through and through, and it has amazing replay value. It's not an album you listen to once and say, "That was good." This album deserves to be played over and over again. I would recommend this album to any black metal fan, as this album is a straight through black metal album that any fan of metal's darkest sub-genre would enjoy. I would also recommend this album to any fans who decided that there was no Immortal without Abbath. Guess what… there is, and Immortal is back and stronger than ever.