Instagram and AFSP Team Up to Start Conversations About Mental Health
May is Mental Health Awareness Month, and many companies have started campaigns this month in honor of that. One of those companies is social media giant Instagram, who co-launched a campaign to help those struggling with mental illness to find support.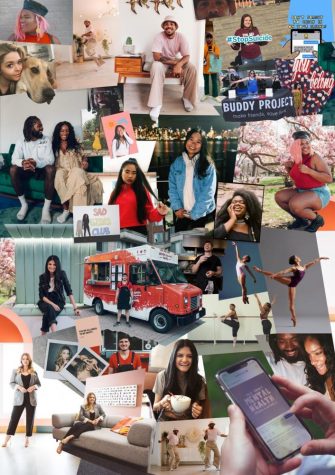 On May 2, Instagram, alongside the American Foundation for Suicide Prevention (AFSP), announced the #RealConvo Campaign. This collaboration is meant to "highlight inspiring creators and community leaders who are champions of having real, authentic conversations on mental health," according to an Instagram post by AFSP.
As well as the nine videos from influencers and community members, this campaign also encourages Instagram users to post with the hashtag, #RealConvo, to share their stories and to start conversations about mental health.
"I think social media is helping these real conversations happen, to be perfectly honest, and I think for these real conversations to happen, we need to be vulnerable," said Sydney Magruder Washington, a professional ballet dancer and one of the influencers of the campaign.
Since the campaign was announced on May 2, there have been over 5,700 posts using that hashtag, many of which mention trying to break the stigma around mental health and give advice and inspiring messages to those who are struggling.
The videos of the influencers and community members posted on the AFSP Instagram account not only tell the stories of their mental health and how they have opened up to have a #RealConvo but also give tips on how to have a conversation about mental health.
Vivian Nunez, the founder of Too Damn Young, a community for "young adults who know what it's like to lose someone they love," spoke about creating a system to cope in a healthy way. Her tip for for having a #RealConvo is, "Give yourself a lot of patience, and be kind and understand that you have enough space here."
I find this campaign to be so useful, and I think it will help people to open up about their struggles and ask for help if needed. I know what it's like to talk about having issues with mental health and how hard it is to reach out for help. The #RealConvo Campaign is a great way to start a conversation and make mental illness not such a taboo subject.
Something I think is so helpful is who they chose to be a part of this campaign. One of the biggest names of the nine is actress Sasha Pieterse. I, as well as many other people my age, grew up watching Pieterse, first in The Adventures of Sharkboy and Lavagirl and then as one of the five protagonists in Pretty Little Liars.
Having such a popular and familiar face talk about an issue that affects many people can make it less scary to talk about. While watching these videos, I realized that if someone like Pieterse can struggle with mental health, then anyone can. This campaign can let others know that they are not alone in their battle.