New Addition to CRHS Cheerleading Competition Team
Malone O'Sullivan, the new addition to the 2019-2020 cheerleading competition team, is the first freshman since 2016 to make it onto the competition team.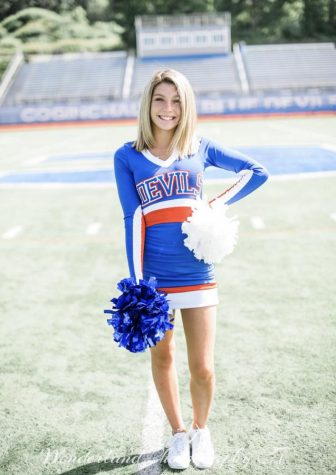 "It's definitely an accomplishment because there hasn't been a lot of freshmen on the competition team," O'Sullivan said. 
This year, the competition team is made up of 12 girls who are chosen from the 22 girls on the cheerleading team. Being chosen as a freshman is very uncommon, so this is a very big accomplishment. 
As the only freshman on the competition team, O'Sullivan expressed a slight feeling of pressure; she feels that she has to be just as good as the other 11 athletes on the mat. Malone also touched on how she has to adjust to all the new things that come with high school cheer quicker than her other freshman peers who are not competing.

Not only is Malone on the competition team but she also is in the front row when cheering at football games, again an accomplishment. Malone decided to continue cheering because she has a passion for it and has always loved the sport since she started when she was three years old.
 She sees cheer as an outlet from stress and school. Malone added,  "I'm close with everyone on the team, and it helps me through my day." Joining the cheerleading team has helped Malone because she always has someone she can talk to if she is stressed or needs help with anything.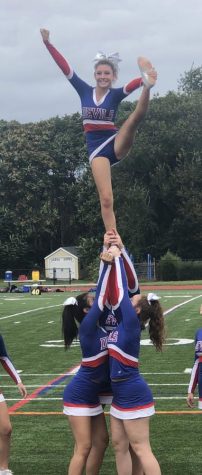 Malone has accomplished so much as a freshman already and is eager to learn more. She is very proud of herself and just happy with everything that she has done. Malone's goals for the next four years are that she wants to be able to take on anything the coaches ask her to try. As a flyer, she wants to get her left leg heel-stretch, and she wants to be a captain when she is a senior.