Mercury – Act 1: An Almost Great Album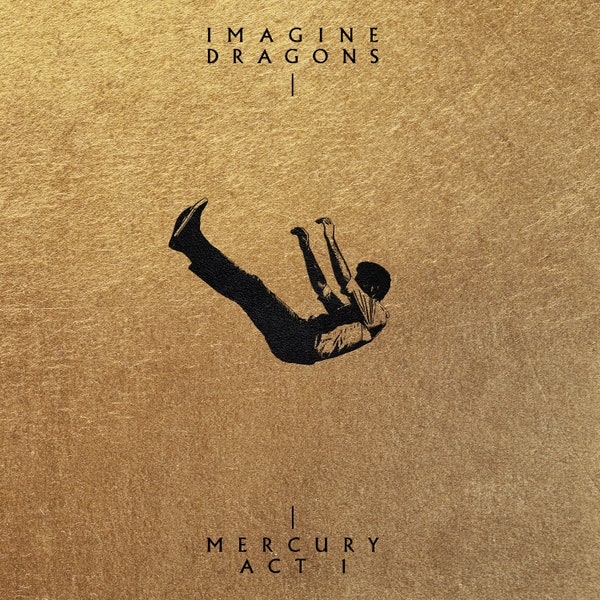 On September 3rd, alternative rock band Imagine Dragons released their newest album, Mercury – Act 1. Their fifth studio album debuted at Number 9 on the Billboard 200 chart and has received mixed reviews from critics. Imagine Dragons is a band that has created many hits in the past with arena-rockers like their smash hit "Radioactive" or "I Bet My Life", and this album is no exception. Mercury – Act 1 takes a plunge into more alternative waters, and the dive pays off. Many of the songs pull from the lead singer's experiences with grief and addiction, like losing his sister to cancer during the band's three-year hiatus. With its heavier themes and varied sound, the album is an assorted bag of songs that nevertheless pushes the band in an exciting new direction. 
Mercury – Act 1 contains the band's staple alt-rock sound but explores it in a new way. Songs take a more introspective approach to the ideas present on the album, with the sound depicting different emotional responses to these struggles. "Easy Come Easy Go" is a calmer moment on the piano accompanied by softer vocals, while "Giants", a vividly upset song with harsh guitars and screaming vocals. Some of the songs require the listener to lean in close, and some of them are right there, emotions bubbled up and fizzing out in every sound and word. Each song uses the sound the band has spent albums developing but moves it in a way that pushes the sonic envelope of what they have created. The following musical experience is a memorable one. The tracklist sets a unique tone through the duality of the instruments and vocals. Lead singer Dan Reynolds' performance is a highlight of this album: his spectacular range portrays the different themes on the album in a gripping way. 
Lyrically, the album has much to juggle, but it focuses on depicting its themes honestly. Mercury – Act 1 sacrifices subtly, leaving some songs a little exposed, but overall the effect is countered by a tender and vulnerable performance. "Wrecked" is an emotional peak of the album, with lyrics like "One more rainy day without you/Sometimes I wish that I could see you one more day" set behind heartbreaking instrumentals. The different components create feelings that are almost too real to be coming from a song. The tunes portray authentic emotion through personal experiences while allowing the listener to fill in the gaps however they see fit.
Grief is present all across the album. Taking divergent forms, some of it comes in as raw heartbreak like in "Wrecked", gentle acceptance of struggling in "It's Ok", or processing life in "Easy Come Easy Go". Each track explores this theme in a different scope, some overlapping, but it all eventually comes together to celebrate life. Throughout the songs, the processing of death leads way to more exuberant acceptance of one's limited amount of time. 
Imagine Dragons' newest entry has a lot to praise, but not every song is a success. "Monday" plays with a more electronic and pop sound that never quite feels settled in its skin. The song wanders and never sticks its landing, becoming largely forgettable. Another case is "Follow You." One of two initial singles off the album, it's largely inoffensive with its bouncy chorus and easy beat. Yet, the generic song does little compared to the rest of the album. The song functions well as a single, but when held up to the whole, "Follow You" does nothing new thematically or sound-wise. A handful of other songs fall into this category, leaving the listener with some amazing songs and some floundering in just mediocre territory. 
Missteps aside, Mercury – Act 1 is still an emotional and exciting new addition to Imagine Dragons discography. While not every aspect of it excels, it marks a turning point for the group's sound from pop-influenced songs, experimenting more with alternative and metal influence. The themes on the album hit deep and are explored with clarity and respect. This album is a self-reflecting journey, looking at it's past and constructing a new future for itself, shining a light in the darkness. 
Leave a Comment