Torres, Germond, Receive Recognition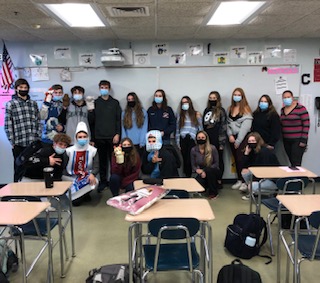 Coginchaug Health and Physical Education teacher Amanda Torres was recognized as the 2021 Connecticut Association for Health, Physical Education, Recreation, and Dance (CTAHPERD) Teacher of the Year for 2021, as well as receiving an award for an outstanding program alongside Spanish teacher Kate Germond for the new Global Health class. 
"I look up to a lot of other people who won that award, and it's awesome that I got it, especially since I got it quite young in my time as a teacher, since you need to be a teacher for at least ten years," Torres said. 
Torres is in her fourth year at Coginchaug and her twelfth year of teaching. She holds a bachelor's degree in exercise science, a masters in integrative health and healing, and is working on her sixth year for educational leadership. She loves continuing to learn about health, and she participated as a facilitator in a poverty simulation at Central Connecticut State University during November. 
"I began my teaching career in Milford at a Title 1 school," said Torres, "which means that there's a significant amount of the people under the poverty line. In contrast, Durham and Middlefield have a low poverty rate, so being able to bring something from the poverty simulation to teach students what it's like to actually have to deal with poverty on a daily basis would be helpful."  
"The administration is really flexible and wants us to take risks and try new things, which is one of the reasons why I decided to come to Coginchaug," explained Torres. "[The administration] trusted me to create the global health class." 
Global Health, a new course for the 2021-2022 school year, is a co-curricular semester long course, taught as both a health elective as well as a world language. The class mixes a health class and a Spanish class and teaches the students medical Spanish as well as overall differences in the healthcare systems between the United States and underdeveloped countries, through cooperating with a non-governmental organization in Honduras. The class is incredibly hands-on, with students actively collaborating with doctors and healthcare professionals, as well as creating informational videos on dental hygiene.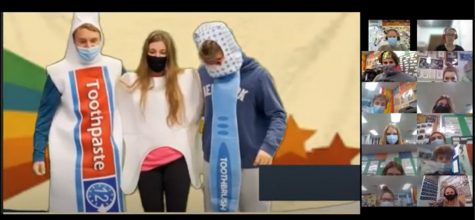 "In December we're doing live clinics with doctors in Honduras," said Torres, "which is going to help give them more experience in Spanish telemedicine."  
Many students are enjoying the class and its introspective look on other countries' healthcare systems. Sophomore Piper Remillard said that, "I think it's interesting to see how other societies function and how fortunate we are to have good access to healthcare."  
Senior Eric Meliso said that, "it's a good way to get the community service hours needed for graduation done in school," as the course offers students approximately 20 community service hours. 
While the program is confined to being virtual this year, she hopes one day students will be able to go abroad to countries and practice their Spanish skills.
Senior Logan Palardy said that, "It's a product of COVID in a good way, that this opportunity was able to be created since of the pandemic and technology, and can last a long way into the future." 
Leave a Comment