Pumpkinfest Ends in Riots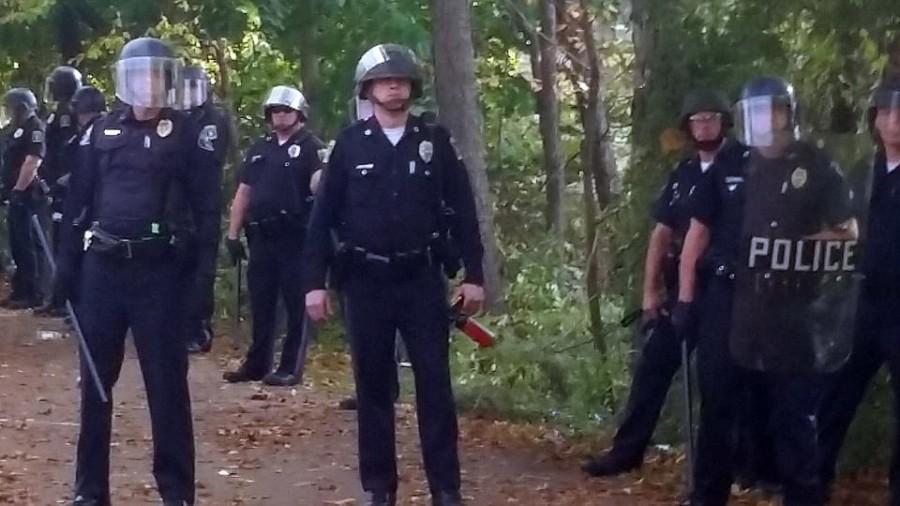 Every year Keene, NH has its annual Pumpkin Festival, which is a time for family and friends to have fun and welcome the fall season; however, this year's festivities featured college kids flipping cars and fighting the police.
During Pumpkin Fest,  students from surrounding colleges went outside the local college, Keene State, and started rioting. Students flipped cars and dumpsters and pulled up street signs. Eventually, fighting occurred; students were throwing beer bottles at each other. According to Fox News, approximately 30 people were injured and 20 were hospitalized.  The police and riot control teams were called in, using tear gas and pepper spray to calm down the rioters.
The next morning Keene woke up to find the ground littered with beer bottles and cans among other destruction. Coginchaug graduate and Keene State freshman Jenna Barton tweeted, "Our school and students do NOT deserve all of this bashing and rude comments about what happened due to OTHER kids horrific behavior."
Coginchaug graduate Ben Kelly tweeted,  "Pumpkin Fest was fun, but things like this should not have happened. Disrespectful and irresponsible are just a few words that should be used to describe lots of people that visited keene yesterday its terrible when a fun festival turns into out of control riot."
Keene State has cleaned up the aftermath of this year's Pumpkin Festival but not before they were featured on many regional and national news outlets.