Coginchaug chosen to represent Team Connecticut for the Special Olympics Games
Two Coginchaug seniors are going to participate as youth leaders during the Special Olympics National games in Orlando Florida.  The senior youth leaders, Zack Ryer and Mekhi Watson, were chosen to represent Connecticut.  In Orlando Florida, they will lead a group of children (2-7 yrs old) who are in the young athlete program.  Last year, Zack and Unified Sports coach Robert Bajoros were chosen to speak to Congress to allocate money for Special Olympic programming globally. This includes programming in North America and the rest of the world.  Due to the work they've done with Congress and Zack's leadership skills, they were chosen to be the leadership ambassadors for Team Connecticut.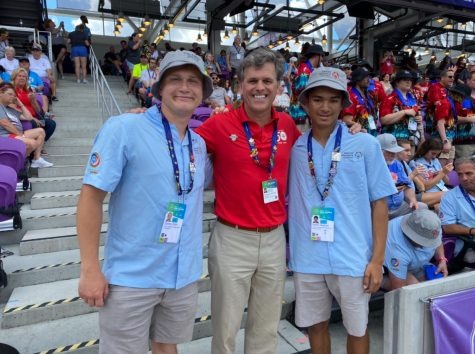 There's a bunch of different events that Zack and Mekhi are going to be participating in.  They are going to be working with the University of Utah to develop their leadership skills.  Then they are going to bring those skills down to local schools and help out with programs there, and teach them what they do at Coginchaug.  Zack and Mekhi are going to be reporters for Team Connecticut and will be working with an ESPN producer to report on what is happening on the Basketball court, the track field, and what athletes won medals during the games
Both the seniors and the coach are excited to go down to Florida and participate.
Mekhi Watson is "excited for the new experiences and to meet new people."  
"At first I'm a little nervous, but I'm sure that once I'm there, everything's going to feel alright and I'm also very excited," said Zack Ryer. 
 "I'm really excited to see the wide world of sports, I'm really excited to work with ESPN reporters. I'm really excited to see Simsbury high school compete in Basketball. We played against them here as a warm-up game, so we got to know some of the student athletes.  I'm really excited to see them compete and see them reporting back their successes," stated Robert Bajoros.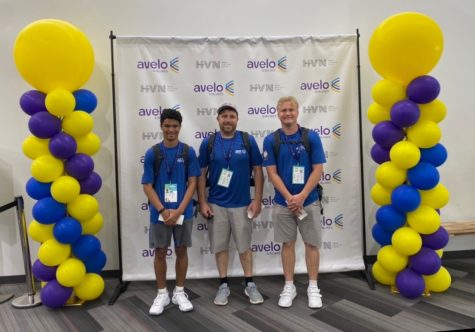 According to the Special Olympics website, "Unified Sports joins people with and without intellectual disabilities on the same team. It was inspired by a simple principle: training together and playing together is a quick path to friendship and understanding. In Unified Sports, teams are made up of people of similar age and ability." About 1.4 million people worldwide take part in Unified Sports. The Unified Sports program in Coginchaug started in 2015 and is still a fun program for students to enjoy.
(Corrections: an earlier version of this story included a misspelling of Mekhi Watson's name and an inaccurate photo caption)
Leave a Comment