Coginchaug's Summer Marked by Work, Travel, Exercise and Relaxation
From the weight room to the beach, students, faculty and staff made the most of the time away from school.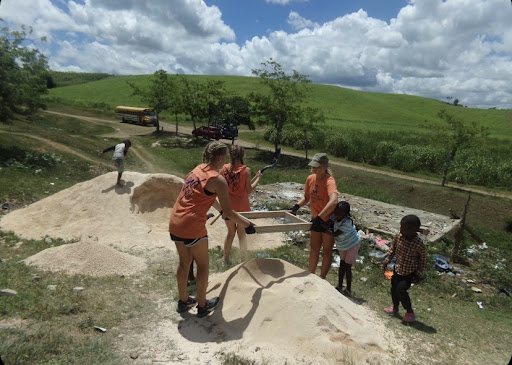 During their first normal summer in more than two years, students and staff from Coginchaug did a lot of different things including travel, relaxation, work and spending time with family.
Throughout the summer, many CRHS students worked. Many students worked at the summer camp held at Allyn Brook Park.
Others worked at restaurants such as Guidas, Carmines and Linos. Junior Drew Turner continued  his own landscaping business and spent the majority of the summer doing that and playing golf. Senior Grayson Hesser spent a lot of time working at a farm she's been working at since she was fourteen years old. With many students working during the summer they learned the value of money and maturity of having a job. All and all CRHS students and staff definitely stayed busy all.  
Staff and students from Coginchaug traveled to many places, from day trips to excursions out of the country. Some day trips consist of beach days at Hammonasset, or, as Mrs. April Votto explained, "a fantastic day in Mystic". Some folks took road trips out of state, including a group of students who went to Sea Isle, New Jersey.  A total of five students over the summer went on a mission trip to the Dominican Republic. Senior Serena Fournier, expressed, "My favorite part of the trip was meeting all of the people there and making connections with the community because even though we were there to help them they also taught me a lot". Not only did students travel out of the country, our Assistant Principal Mrs.Katie Trainer went to Scotland. During her travels, she attended her cousin's wedding, which allowed her to experience different cultures. Mrs. Trainer also traveled to Jamaica with her husband over break. On this trip she took advantage of her time off from work by relaxing on the beach.
Many students spent their summers playing competitive sports or by going to the gym often. Junior Mark Melillo and seniors Tyler Warner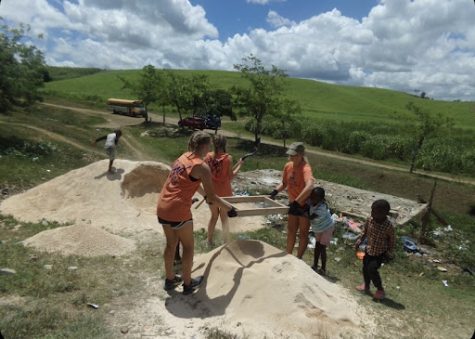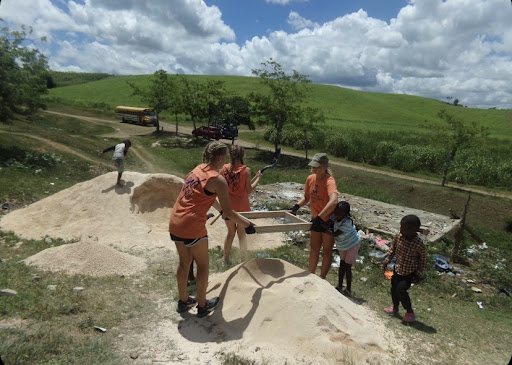 and Drue Fleck all went to the gym for conditioning and weight training. Warner achieved a personal record by bench lifting 245 pounds, while Fleck began going to the gym daily to prepare for the next rugby season. Fleck told us that "looking back to May I could have not made a better decision than starting to go to the gym. Throughout my time going I have not only felt better physically but also mentally. It was also the time that I needed to work on myself and strengthen bonds with my friends that also went to the gym." Similarly, senior Katie Farr and junior Paige Konopka took up sports such as soccer and softball, both noting that their extra time throughout the break was spent connecting and hanging out with friends. 
And some members of the Coginchaug Community spent quality time with friends and family. Some teachers had a more laid back, relaxing summer much like Mr. David Maher, who accomplished teaching his son how to ride a bike, and Ms. Rebecca Suchy, who read books and saw live music with friends and family. Their summers were filled with activities and hobbies rather than large vacations and excursions. Other teachers had more niche hobbies, such as Mrs. Lindsay Callahan, who occupied her summer days with performing in her family band "The Sparkle & Fade". Along with teachers, students filled their time with different activities. Senior Curt Rollka practiced and wrote music. He also hung out with 2021 graduate, PJ Casey-Leonard. Many other students went on trips to the beach, just like Junior Caity Hill who drove to Massachusetts for a beach trip with her boyfriend.
(Note: This story was compiled by members of the 2022 Multimedia Journalism class which includes Andrew Abely, Katie DeFlora, Charlotte Dunleavy, Jake Evans, Vanessa Ficara, Katie Grenier, Arianna Hart, Natalie Hayward, Amanda Kowalczyk, Sully McCoy, Sam Miltenberger, Angelina Monarca, Allison Sambor, Tyler Stagon and Sawyer Stone)
Leave a Comment