The Man Behind the Scenes
Mr. Nick Kaltenbronn is a recent addition in the CRHS family and has been the athletic trainer for Coginchaug for the past two years. "He has helped the teams improve and stay healthy during all seasons and is a great guy," says football captain Anthony Curry.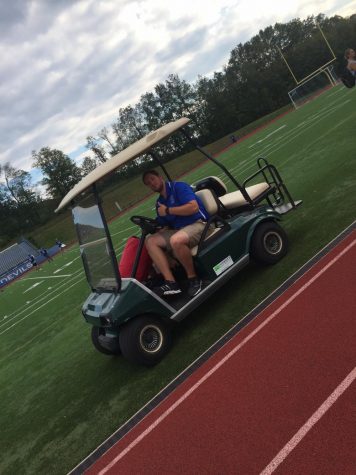 Kaltenbronn ran a conditioning program over the summer, open for any athlete in need of a workout to keep them up to date in the off-season. Girls soccer, volleyball and cross country took advantage of this offer and put in the work.
"I think it's going to translate well in our on-field performance," said Kaltenbronn and he hopes to continue with the program next summer.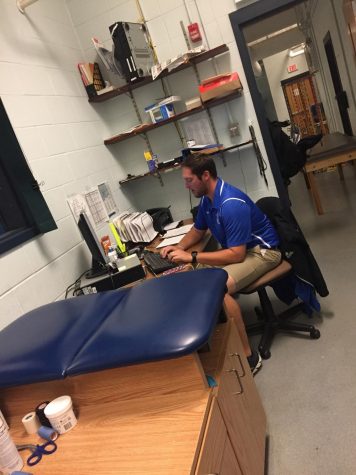 "Nick made sure I was ready to get back into practicing and did many physical and mental tests to make sure I was ready to reenter volleyball again," says volleyball captain Demarie Del Vecchio.
When Kaltenbronn arrives to Coginchaug around 1:00 p.m., he does paperwork and reads his emails before students come down at 2:00 p.m. in need of assistance. From there, around 3:30 p.m., Kaltenbronn usually goes from field to field making sure all sports teams are taken care of.
Kaltenbronn enjoys the community at Coginchaug and says he loves the atmosphere of all the athletes and faculty.