CRHS Seniors Create Safe Space for All
HERO, Helping Educate Regarding Orientation, has been a successful addition to Coginchaug's selection of clubs. The club, whose mission is "to create an inclusive community that promotes equality, a non-judgemental, safe space for LGBTQIA+ students and allies and provides education and awareness for intersectional issues,"  launched last year under the supervision of Spanish teacher Mrs. Kate Germond. The leaders and founders of the group are seniors Sarah Locascio, Sarina McCoy, Isabel Puziss and Liliana Diaz.
"There's a lot of ignorance and misinformation about these issues," said senior Sarah Locascio. "We wanted to create a safe space that would inspire kindness and acceptance."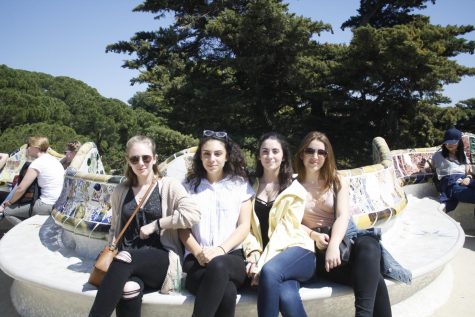 The focus of the group is to create a safe space where LGBTQ+ kids could come and feel a sense of community and to educate people on LGBTQ+ related issues. According to the group's founders, comments in the halls, ignorance on social media and simply the fact that Coginchaug didn't have a club like this were all factors in its creation.
"Hearing people say things about the gay community that were incorrect made us realize that we needed
to help and start something that would educate those who didn't know much about the community," said Puziss. "My mom suggested we start a GSA, and all my friends were on board. From there we talked to Mrs. Germond and started planning."
The formation of the group wasn't as easy as it sounds, however. There were difficulties in starting it.  
"We put up posters for our meetings, but most of them were ripped down," said Locascio. "I think high school can be a daunting thing for LGBT kids because Durham is so small and sheltered. People who aren't LGBTQ+ may have a harder time understanding the need for a group like this. A lot of people feel like they don't have anyone or they don't have a place, and I wanted people to feel like they had that place."  
Diaz added,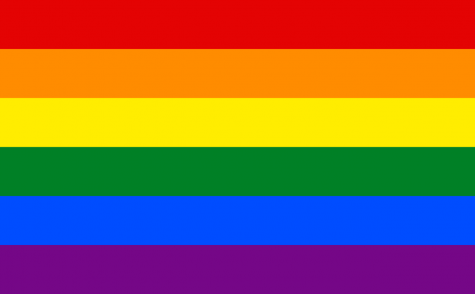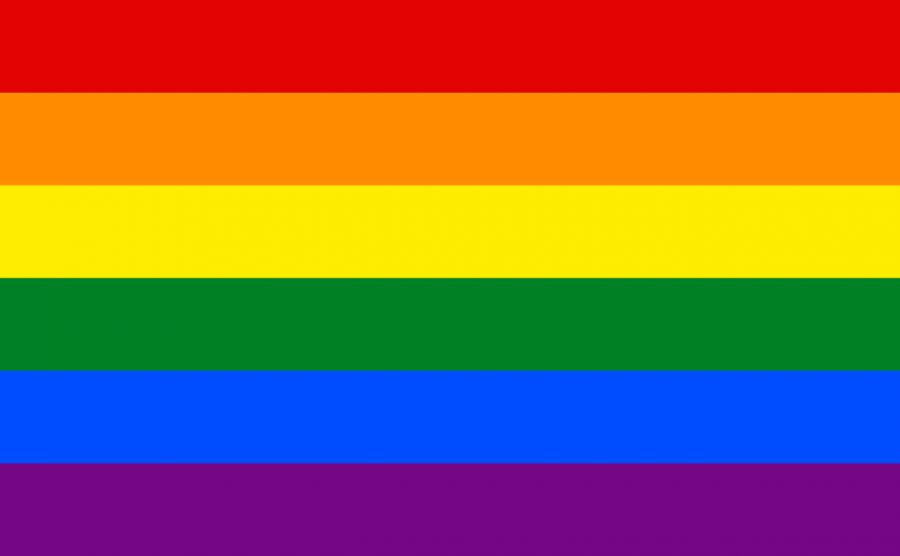 "Working up enough courage to put ourselves out there was also difficult.  There were a lot of people who didn't really understand the need to have this club."
After the group was finally formed, McCoy said that a difficulty was "advertising the group in a way that didn't feel too exclusive. We wanted everyone to be welcome and thought that if it was just called a 'gay-straight alliance' it might turn some people away. That's why we decided on HERO."
Despite the difficulties, the response to the group has mostly been positive. "I tried to not have expectations because it can be kind of a taboo subject in our school to talk about these issues, but it turned out that there was a great group of people who were interested and dedicated," said Locascio.  
Puziss added, "The response has been very positive. A lot of people came to our first meeting last year and many eighth grade students signed up at the Blue Devil Fair."  
The leaders all want to extend the group's influence. As of right now, the group usually spends its meetings having discussions, talking about current LGBTQ+ issues and telling personal stories of the members' experiences. Puziss and Locascio mentioned wanting to attend the "True Colors" diversity conference at UConn and participate in the Day of Silence.  
The group meets every other Wednesday, after school in Mrs.Germond's room.  
"Everyone is welcome," said McCoy. "It doesn't matter who you are; its a safe space for everyone."
Leave a Comment