CRHS In the Midst of Developing a Career Center
According to Principal Mr. Brian Falcone, "As a school, we are shifting our focus to a career experience."
This year, Coginchaug is trying to develop the Career Center for next year's senior class. Next semester, four students will give the developing career center a try. Seniors Colleen Coogan, Seamus Doyle, and Daniel Turecek, along with myself, will all choose a career we would like to purs
ue and explore it with the support of the career center staff and resources. We believe this is important because the Career Center will allow us to refine our choices for potential career choices. Mr. Falcone says that "our job as a high school is to prepare you for life a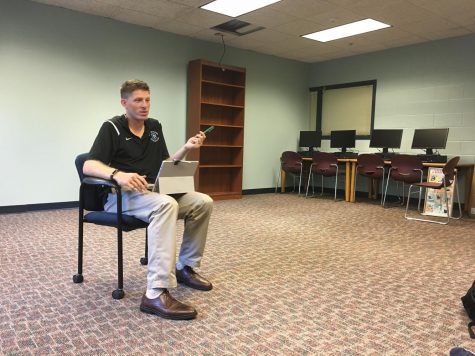 fter high school."
The career center is a program where seniors get to explore a career that they think they are interested in. Each student will get to do 16-20 hours of shadowing with a possible employer. At the end of their experience, each student will write a paper about what they have learned about the career they shadowed. They will go into detail about whether they still want to pursue their original career of interest or alternative opportunities.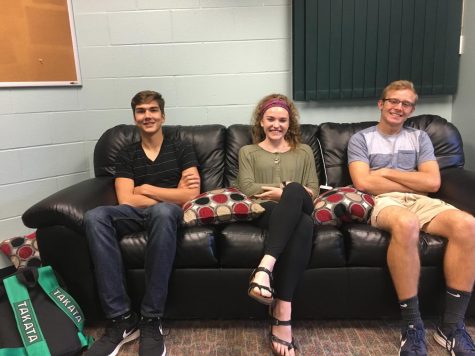 Coginchaug got involved with the career center because other schools in the Shoreline already have something like it. Administrators modeled our program off of the ones from other schools but will personalize it to fit the needs of Coginchaug. Fifty to 60 students will be part of the career center during each semester, basically splitting the grade in half. The students will get a half-year credit for participating.
The ultimate goal of the career center is to give students hands on experience in a possible career. For many students, picking a career can be hard without hands-on experience to aid them in the process. The career center will give students a better idea of what they would like to do after high school.
Information about the Career Center was presented to the Board of Education on Wednesday, October 11 in the Coginchaug library.
Leave a Comment