Blue Devils Fall to Cromwell Panthers
In the first quarter on the first offensive play, captain Anthony Curry scored a touchdown for the Blue Devils. Shortly after with 4:49 left in the quarter, the Panthers scored a touchdown and were able to get the two-point conversion. By the end of the first quarter, the score was 6-8 with the Panthers up by two.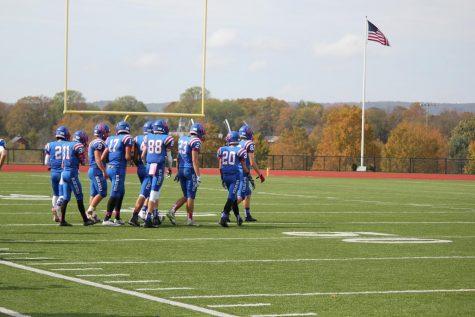 Starting off the second quarter Coginchaug, lost two of their three seniors, captains Kevin Cross and Patrick Ladas plus a junior linebacker, Zach Albin. This forced Coginchaug to put in two freshmen and a sophomore at key positions on defense and offense. Throughout the second quarter, the Panthers ended up scoring four touchdowns due to Coginchaugs loss of key players. Ending the second quarter, the score was 6-36.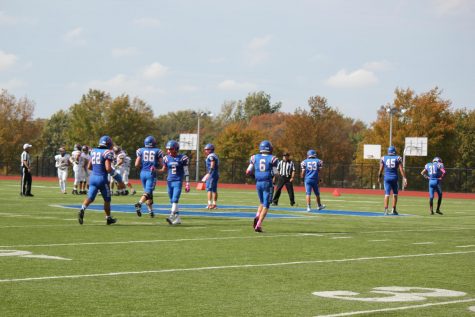 With key players still out of the game, Coginchaug's line was falling short and had a hard time competing against the Panther's offense. The panthers ended up scoring two more touchdowns. Now making the score 6-50 with the Panthers up by 44.
At the end of the game, Coginchaug suffered a loss against the Cromwell Panthers with a final score of 6-50. The Blue Devils play their next game on Oct. 21, which is also their homecoming game.
Leave a Comment