HQ Trivia: Just a Fad or Here To Stay?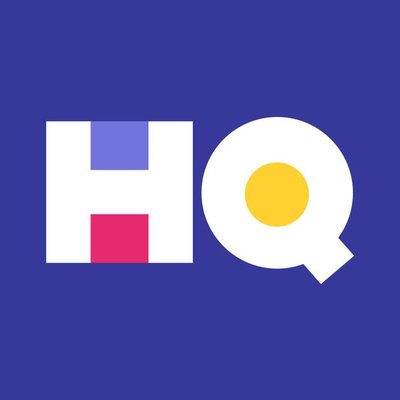 A cross between QuizUp and Trivia Crack, HQ is a new app that is taking the world by storm. The app is a live trivia game in which you compete against other players from around the world for a grand prize of $2,500 on weekdays and $15,000 on Sunday, split among the winners. The game typically consists of 12 rounds of trivia questions, with players given 10 seconds to answer each question. Each night, it is broadcast live at 3 p.m. EST and 9 p.m. EST from New York City. The app launched in August 2017 for iOS and January 2018 for Android and was founded by Vine creators Colin Kroll and Rus Yusupov.
I wanted to see what all the hype was about and downloaded the app to see if it was as fun as people made it out to be. Within the first five minutes of playing, I was hooked. The trivia was seemingly easy but got challenging as I answered the questions right. Once you answer a question wrong, you are given the chance to continue watching other people play, try to get an extra life or leave the broadcast. You can earn an extra life by getting your friends to join the app, using your username as a reference.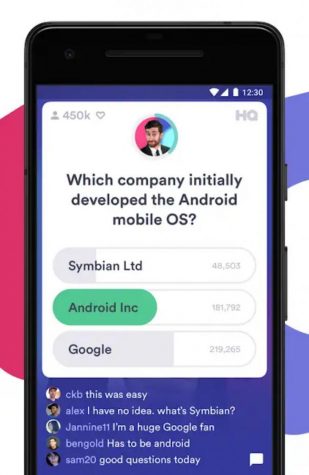 Many people love the app, with an average of 1.3 million people playing every broadcast; however, it has recently come under fire for its way of paying winners. From the split jackpot, nightly winners usually get anywhere from $10 to $12, but in order to receive their winnings, they need to have won at least $20 in a 90-day period or their winnings are forfeited. Because of backlash, HQ decided on Jan. 26 to do away with the minimum amount to cash out, and players can now receive their money, no matter how much they have won.
Besides the payout issue, HQ had gotten so much praise. Since its launch in August 2017, the app has had over 2.5 million concurrent players from more than 12 different countries. It is highly addictive, and I don't believe people are going to stop playing it any time soon.