Despite Injuries, Coginchaug Boys Soccer Looks to Make History
Article by Connor Rulnick
Photos by Megan Lower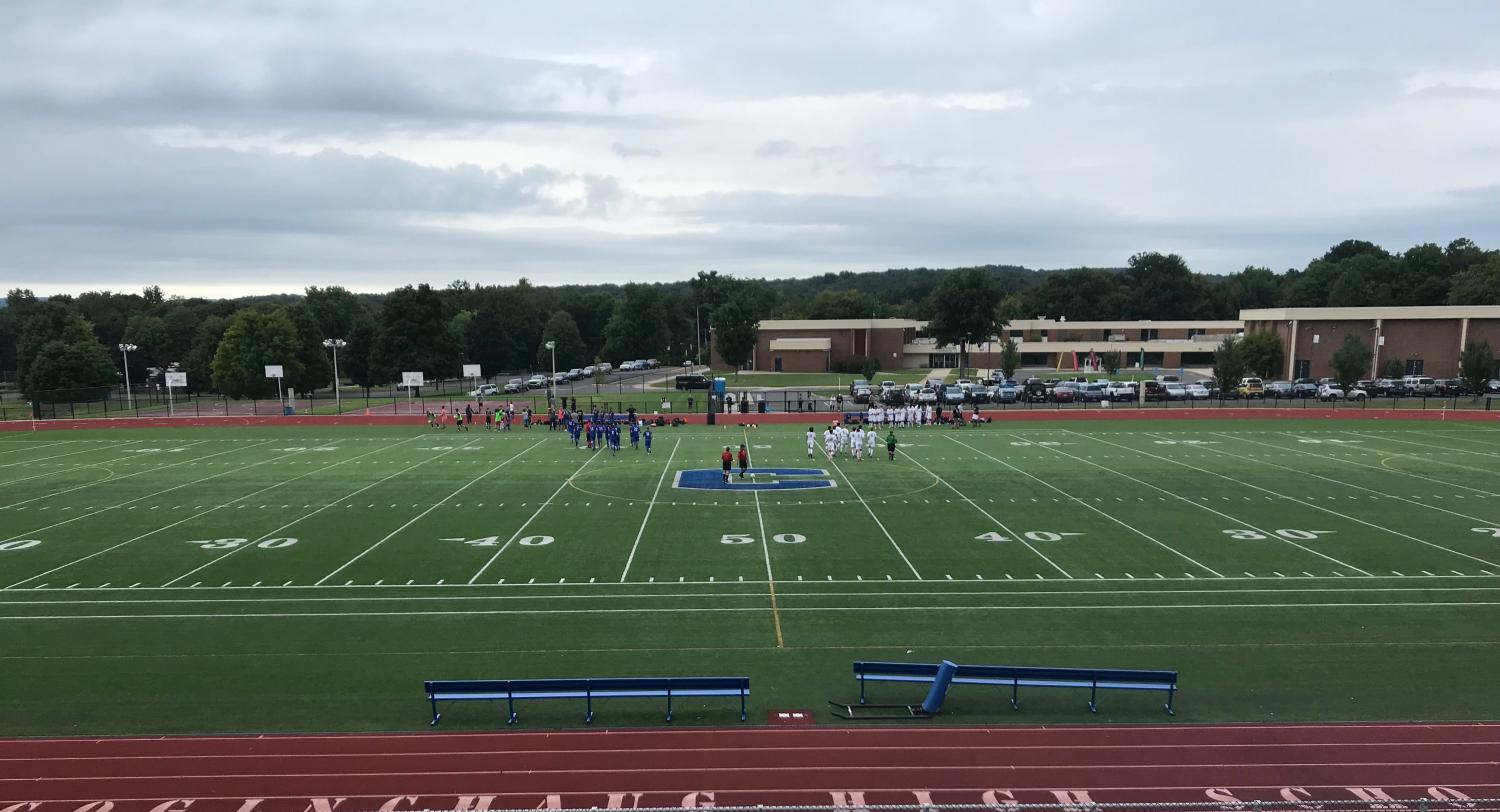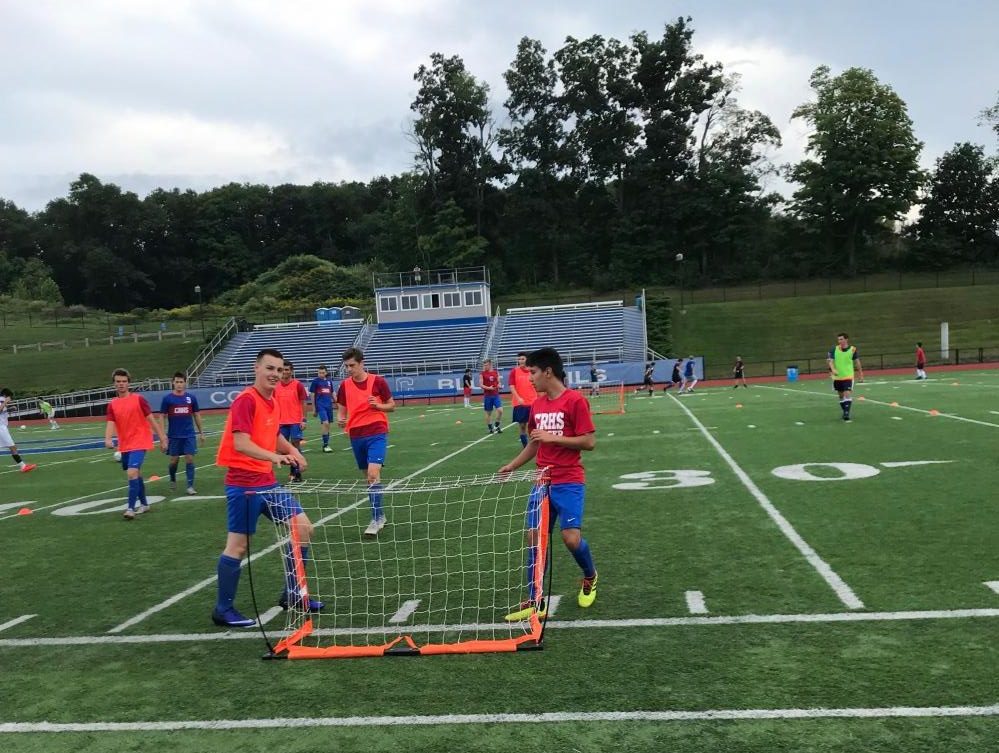 Despite injuries, Coginchaug boys soccer has the talent to still have a strong season under Head Coach Mr. Matt Thompson and Assistant Coach Dr. Matt Taber, along with the leadership of four senior captains: Tim Arcari, Riley Carey, Brendan Dana and Aidan O'Connell.
Thompson, in his second season at the helm, feels this is the year for Coginchaug to overcome the long wait for a title.
"I think the [Shoreline] Conference is going to surprise a lot of people again because it's pretty deep," Coach Thompson said. "There are a lot of teams that feel they should be the favorites to win the conference, but you know, I'd put us right there."
Although they dropped the first game of the season to defending Class L Champion Daniel Hand High School, the injuries to veteran players like Arcari, as well as others, have put the team at a strong disadvantage.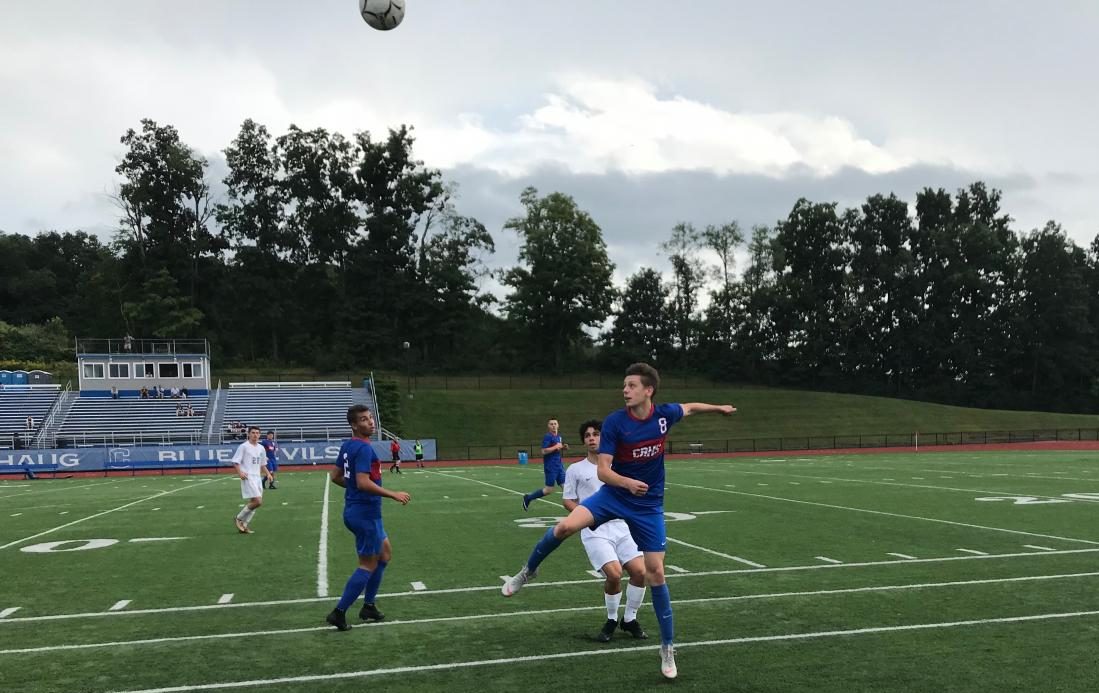 When asked about the loss to Daniel Hand, and how Coginchaug would bounce back moving into conference play, Thompson said, "That's the best team we're going to play all year, including Class S States. We had a lot of positives to take away from the game, and obviously there are some things we need to improve on as well to be successful in the long run." Thompson also mentioned getting Arcari back will give the team "a bit of a boost."
Coach Thompson discussed Coginchaug boys soccer never winning Shorelines or States and how having a deep roster and strong potential this season could change that titleless drought.
"Our issue has been, we don't have a culture of winning here," Thompson said. "For two years now I've been trying to get the kids to expect to win and learn what it takes to be successful."
"It takes a certain effort level that they haven't always been used to," he continued, " but we'll get there, and hopefully we hit our stride sooner than later. If we do, we can really hit the ground running."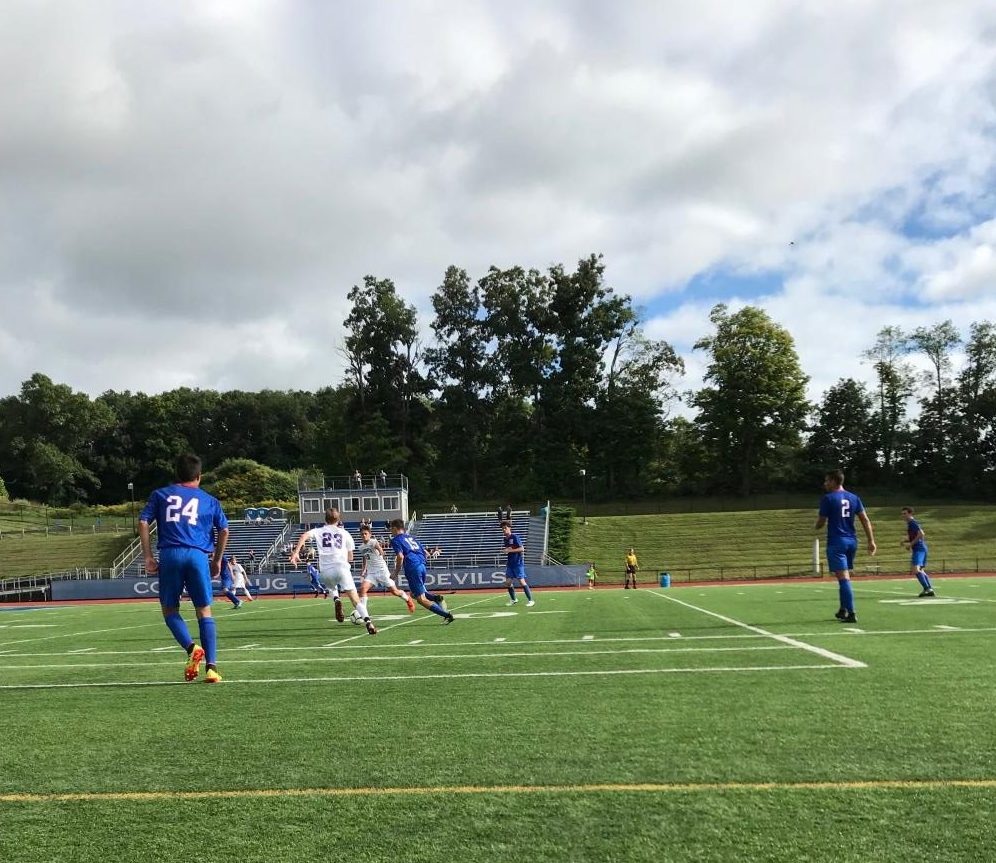 After securing their first win against Westbrook on Friday, Sept. 14 Coginchaug has begun returning some injured players back to their starting lineup. Although they had a convincing 6-0 win, Arcari said after his first game back, "We didn't come out hard enough. We need to be conditioned better."
O'Connell explains that they are not at their physical peak "due to indoor practices because of extreme heat and rain [since the start of the school year]."
"We've had many injuries which makes it difficult," O'Connell continued. "You don't want to run kids too hard when they're recovering from their injuries."
With key players getting back onto the field, and the leadership of a strong senior presence, Coginchaug boys soccer looks to overcome the injuries and do what they never have, be crowned champions by continuing to try their best despite the setbacks so early in the season.
Read the boys soccer full schedule here.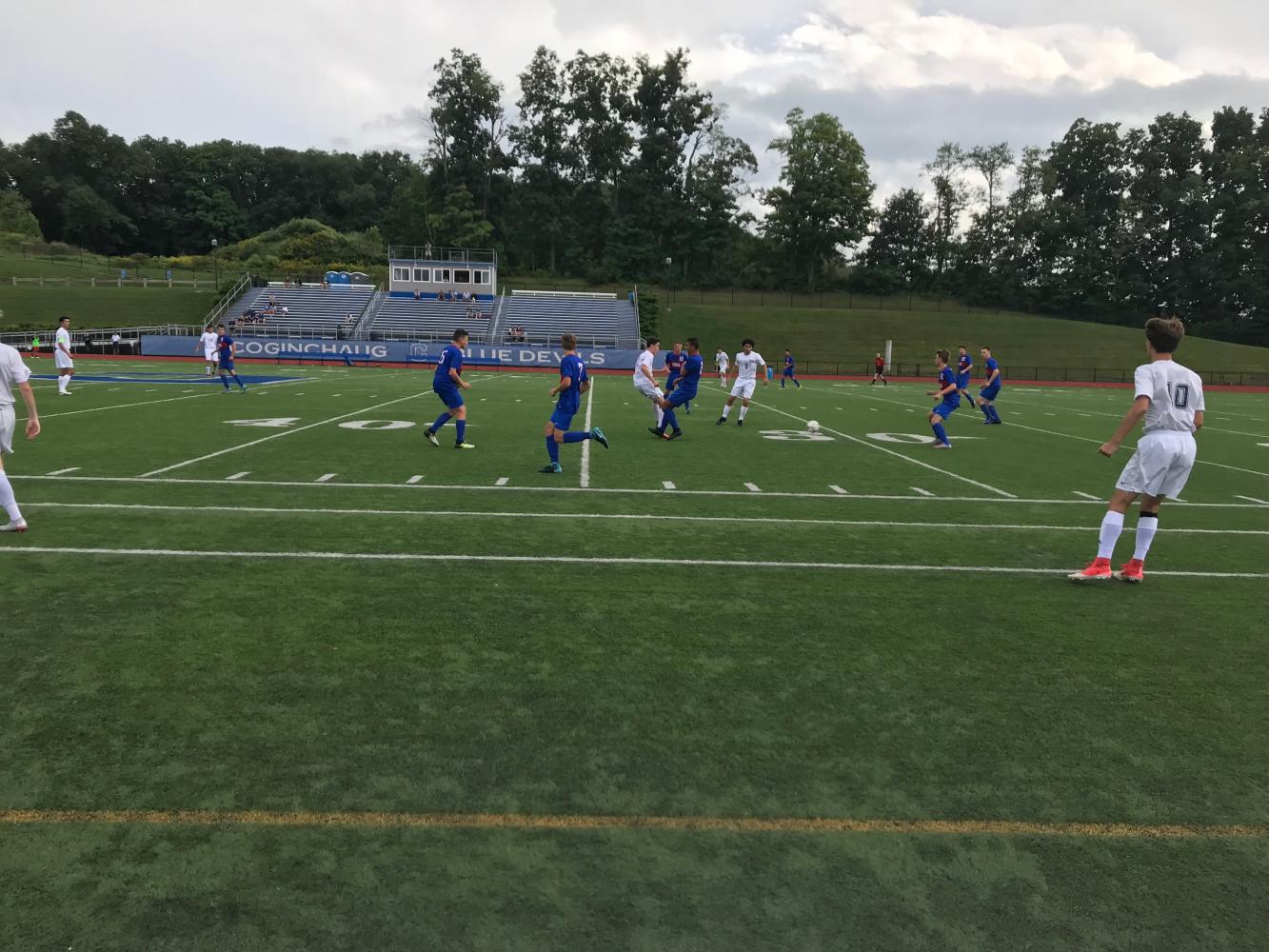 Leave a Comment