"Midnight" Album Review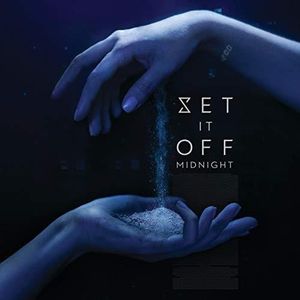 Hang on for a minute...we're trying to find some more stories you might like.
On Feb. 1, the alternative rock band Set It Off released "Midnight", the band's fourth studio album. Released through Fearless Records, the album debuted at No. 8 on the Alternative Albums Billboard chart. The fifteen-song album features three songs with other artists.
Upon the first listen, I was very pleased with the album. Looking back through my notes, I commented on almost every song that they were in some way groovy (actual word choice). No single aspect of the songs overpowers the others and every instrument and lyric got it's own moment. The vocals are always impressive but not showy. There are subtle details in the background of the song that was really interesting and gives the songs a new layer. All of the songs have an ominous feel, some more than others, really giving a few of the songs a true witching hour feel. Also, many of the songs sported attitude, which was very entertaining while listening.
My top five songs off the album (in no particular order) are "Hourglass," "Unopened Windows," I Want You (Gone)," "No Disrespect," and "Criminal Minds." A very close honorable mention would have to be "Raise No Fool".
"Hourglass" is a song that has definitely gotten stuck in my head over the past days. The song starts with a sort of overbearing beat. The sound is always shifting, whether it be a tempo change or the sound of ticking behind the constant guitars coming in and out of focus. Lyrics like "victim to the sands of time" and "I'm falling through the hourglass" seemed to pull me into the song.
Another standout on the roster is "Unopened Windows." The Obligatory Slow/Sad Song of the group, the title was one that intrigued me automatically. It could have been about anything. The song uses a lot of imagery like locks, a house, and, you guessed it, unopened windows to portray a song that, for me, seems to be about boundaries and promises.
Speaking of lyrics, while they might not be incredibly poetic, they tell stories in a way, which always makes me really want to listen to the album again. After listening to "Midnight" a few more times, some of the songs seem to follow a formula, despite all having unique quirks. While it did not take away from the overall enjoyment, the lack of major diversity in sound ("Hourglass" and "Unopened Windows" being two of the big mold-breakers) is my biggest complaint.
Overall, I would rate the album with a solid B+ (87%). With catchy, sometimes sassy, and meaningful songs that even made me want to dance, Set It Off delivers with "Midnight". This is an album (and band) that any alternative rock fan should give a chance.