Comfort Foods: Mac and Cheese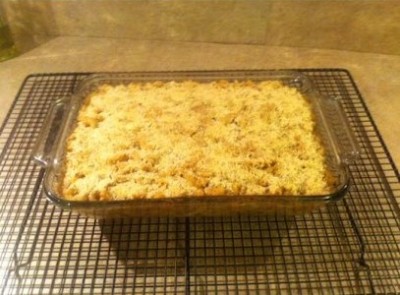 Hang on for a minute...we're trying to find some more stories you might like.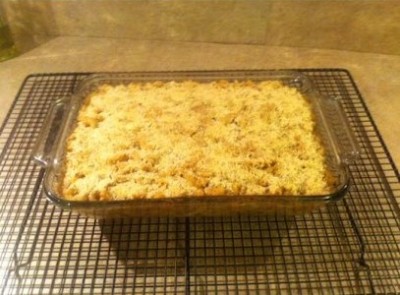 What you'll need:
1 box of elbow macaroni (whole grain is healthiest)
4 slices of provolone cheese
4 slices of American cheese
1 cup of shredded mozzarella cheese
½ cup of powdered parmesan
Chopped garlic
2 tablespoons of butter or margarine
⅓ cup of milk
Bacon
Breadcrumbs
Preheat the oven to 350℉.
Cook elbow macaroni.
Chop cheese into small squares while macaroni is cooking.
Drain macaroni.
Melt butter and garlic together in a pan. Add bacon bits.
Mix butter mixture and cheese into elbow macaroni.
Transfer the mac and cheese mixture into an oven safe glass pan.
Sprinkle breadcrumbs over the top.
Bake in oven for 15-22 minutes.
Let cool for 5 minutes before serving.