Quick and Easy Holiday Side Dishes
By Sydney Brant & Josh King
Bacon Wrapped Asparagus
Ingredients: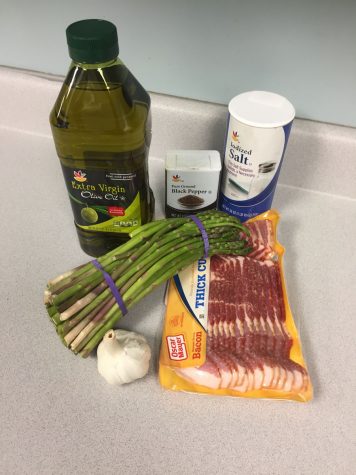 1 bunch of asparagus

10 pieces of bacon

Olive oil


Salt (to taste)

Pepper (to taste)

1-2 cloves of minced garlic
Directions: 
1. Preheat oven to 400 Degrees F.
2. Sprinkle olive oil on a baking sheet.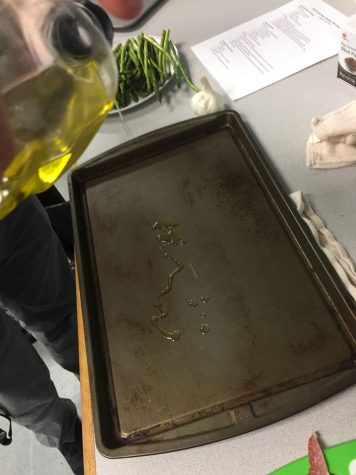 3. Wash and dry asparagus.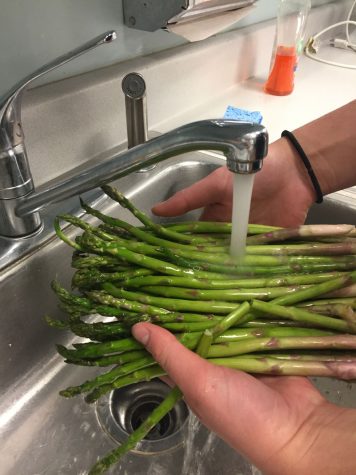 4. Cut of ends off of asparagus.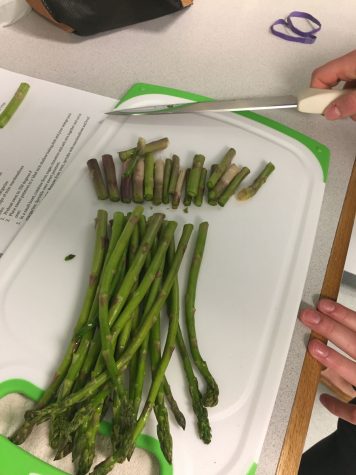 5. Cut strips of bacon in half laterally so you have two long strips.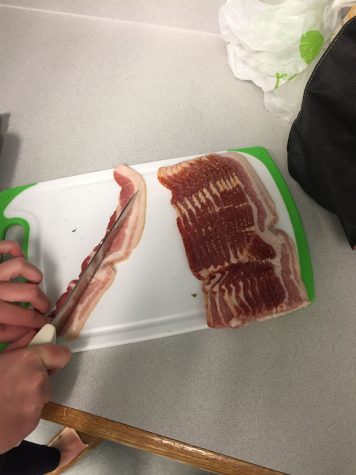 6. Wrap each individual piece of asparagus with one strip of bacon.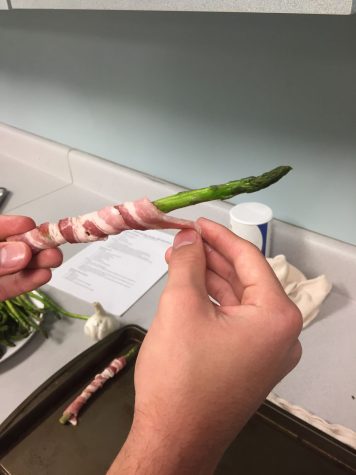 7. Place asparagus on sheet and sprinkle with salt, pepper, and garlic.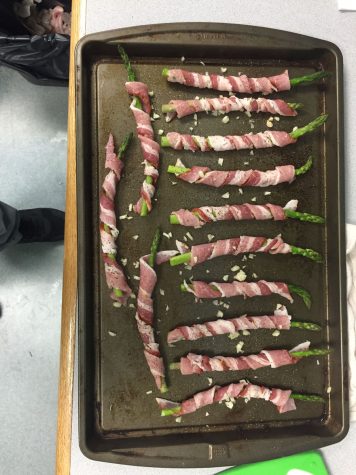 8. Bake at 400 degrees F for about 20-25 minutes or until the bacon is crisp.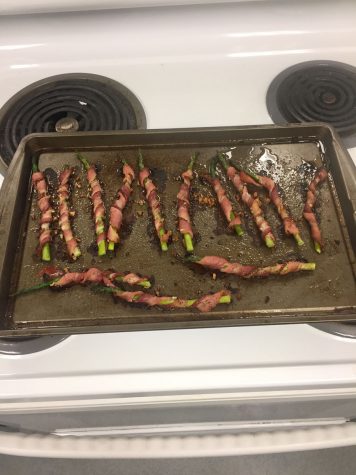 Marshmallow Sweet Potato Dish
Ingredients: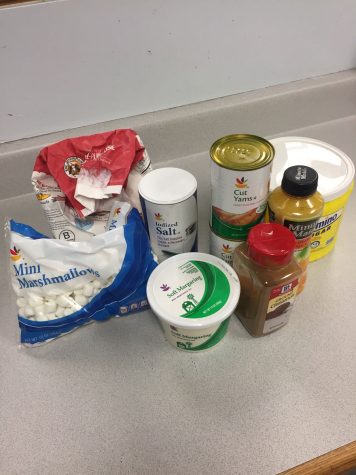 2 15-ounce cans of sweet potatoes *labeled as "canned yams"

¼ cup of orange juice

¾ cup of all purpose flour

½ cup of white sugar

1 teaspoon of cinnamon

1 pinch of salt

½ cup of margarine

1 ½ cups of mini marshmallows
Directions:
1. Preheat oven to 350 degrees F
2. Place sweet potatoes in an 8×8-inch shallow baking dish and pour orange juice over.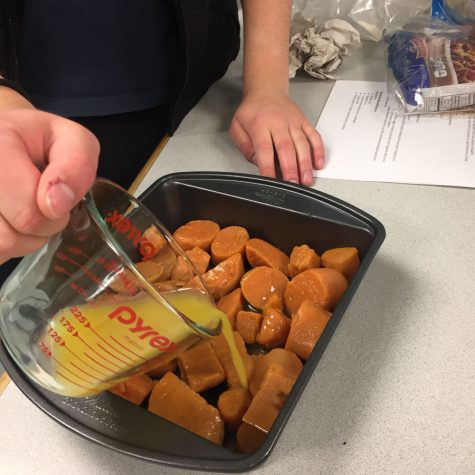 2. In a small bowl, combine flour, sugar, cinnamon and salt; mix together and cut in margarine. Sprinkle over sweet potatoes.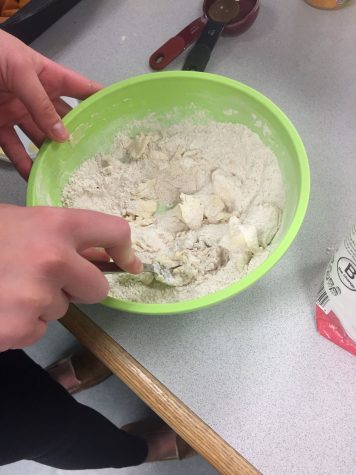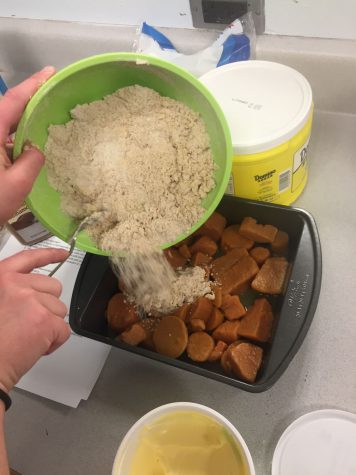 3. Bake for 30 minutes. Remove from oven, sprinkle with marshmallows and broil until browned.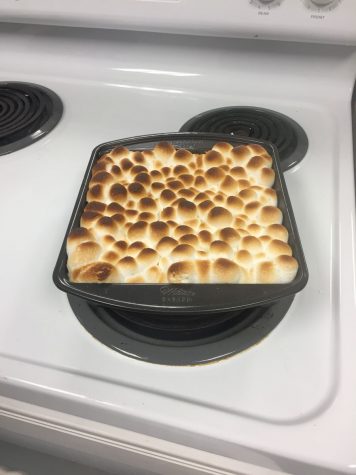 Christmas Mac and Cheese
Ingredients: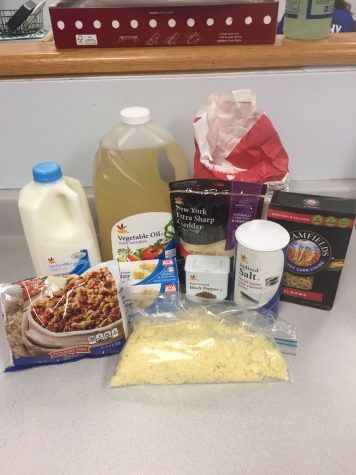 Kosher salt

Vegetable oil

1 pound elbow macaroni or cavatappi

1 quart milk

8 tablespoons (1 stick) unsalted butter, divided

1/2 cup all-purpose flour

12 ounces Gruyere, grated (4 cups)

8 ounces extra-sharp Cheddar, grated (2 cups)

1/2 teaspoon freshly ground black pepper

1/2 teaspoon ground nutmeg

1 1/2 cups fresh white bread crumbs (5 slices, crusts removed)
Directions:  
1. Preheat the oven to 375 degrees F.
2.Drizzle oil into a large pot of boiling salted water. Add the macaroni and cook according to the directions on the package, 6 to 8 minutes. Drain well.

3. Meanwhile, heat the milk in a small saucepan, but don't boil it. Melt 6 tablespoons of butter in a large (4-quart) pot and add the flour. Cook over low heat for 2 minutes, stirring with a whisk. While whisking, add the hot milk and cook for a minute or two more, until thickened and smooth. (This step may take longer than expected. To speed up the process it helps to use whole milk rather than non-fat.)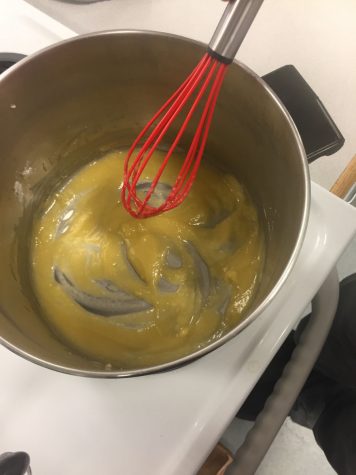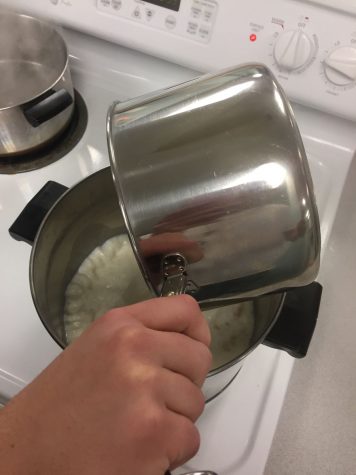 4. Off the heat, add the Gruyere, Cheddar, 1 tablespoon salt, pepper and nutmeg. Add the cooked macaroni and stir well. Pour into a 3-quart baking dish.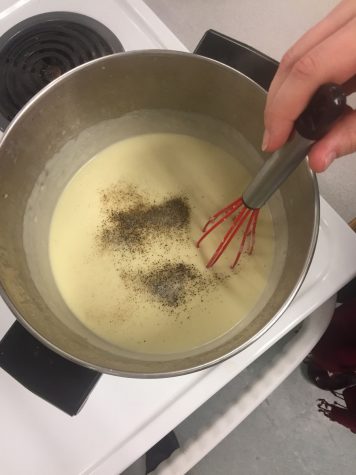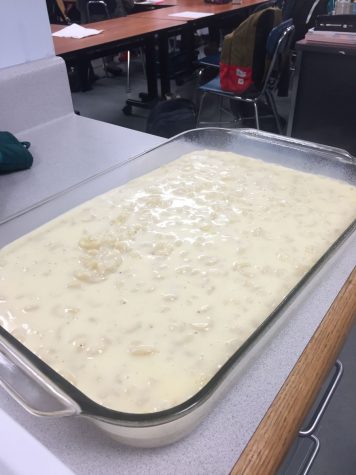 5. Melt the remaining 2 tablespoons of butter, combine them with the fresh bread crumbs and sprinkle on the top.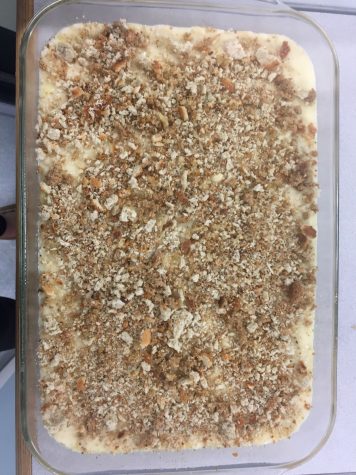 6.Bake for 30 to 35 minutes or until the sauce is bubbly and the macaroni is browned on the top.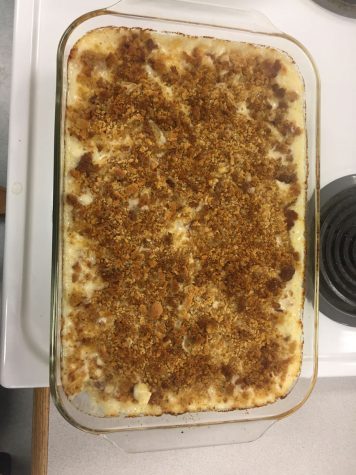 _______________________________________________________________