Sweet & Sour Chicken At Home
Ingredients
3 to 4 lbs of boneless chicken

1 cup of cornstarch powder

2 large eggs, beaten

¼ cup canola, vegetable or coconut oil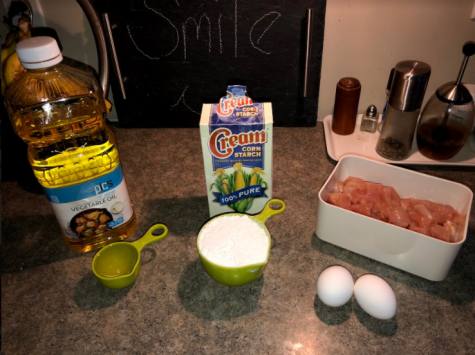 Sauce ingredients 
¾ cup granulated sugar 

4 tbsp ketchup 

½ cup apple cider vinegar 

1 tbsp soy sauce 

1 tsp garlic salt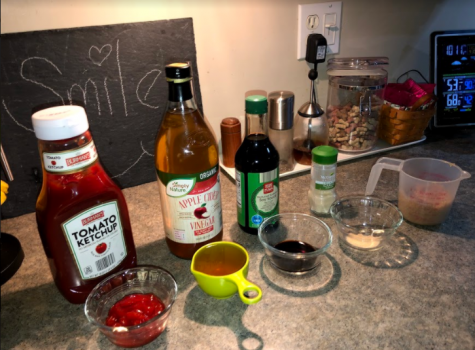 Step 1: Gather all ingredients and preheat the oven to 325.
Step 2: Cut chicken into small pieces (the smaller the pieces, the more flavor the chicken will have).
Step 3: Use a medium size plastic bag and pour all of your cornstarch powder into the bag. Dump all of your chicken in the bag. Twist the top to seal closed and shake until all the chicken is coated with a layer of cornstarch.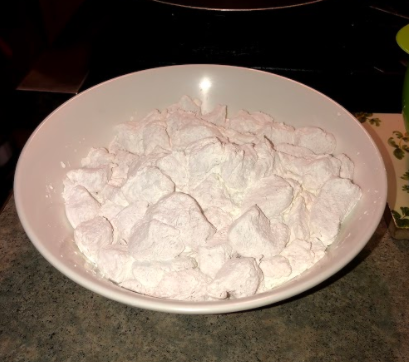 Step 4: Put beaten eggs into a bowl. 
Step 5: Turn stove top on to medium heat, and pour all of your canola oil into the pan. Let the oil heat up for a few minutes. 
Step 6: Use tongs to pick up a piece of chicken and dip it into the bowl of beaten egg to coat the cornstarch with egg; then place on the pan. Repeat this with every piece of chicken. Be sure to flip all the pieces once they brown. Do not cook all the way through. Place on a baking dish when both sides are browned.
Step 7: After all pieces of chicken have been placed onto the baking sheet, mix granulated sugar, ketchup, apple cider vinegar, soy sauce and garlic salt into a medium sized bowl. Drizzle your sauce mixture over chicken; be sure to evenly coat all chicken.
Step 8: Put chicken into the oven for 15 minutes. When the timer goes off, use tongs or a big spoon to mix up the chicken and sauce; then set another timer for 15 minutes and repeat. After mixing the chicken the second time, put the dish back in the oven for another 15 minutes. After this timer goes off, your chicken is done. Be sure to let cool before eating! 
Recipe modified based on this blog. https://www.tasteandtellblog.com/sweet-and-sour-chicken/
Leave a Comment