Strawberry Graham Dessert Recipe
Ingredients: 
¾ cup of graham cracker crumbs

¼ chopped walnuts (optional)

2 tablespoons of sugar

¼ teaspoon of ground cinnamon

2 tablespoons of butter

3 ounces of cream cheese, softened

⅓ cup of confectioners sugar

½ cup of ricotta cheese

2 teaspoons of lemon juice

4 cups of fresh blueberries

or strawberries

Whipped cream (optional)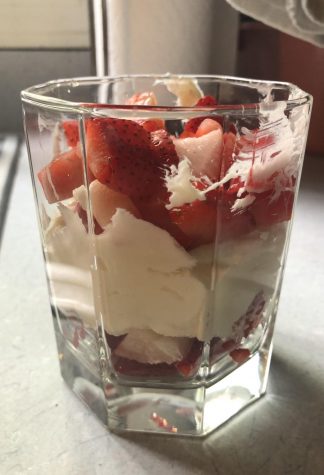 Directions: 
In a large bowl, combine the cracker crumbs, walnuts, sugar and cinnamon. Stir in butter; set aside.

In another large bowl, beat cream cheese and confectioners' sugar until smooth. Beat in ricotta cheese and lemon juice.

Place 1/2 cup strawberries in each of 4 dessert dishes.
Top with cream cheese mixture, crumbs and remaining strawberries. Garnish with whipped cream if desired.
Refrigerate until serving.
Recipe Used for Reference: https://www.tasteofhome.com/recipes/blueberry-graham-dessert/
Leave a Comment