Senior Class Council is Back in Session
"Leadership, responsibility and involvement." Mrs. Erika Anderson says these qualities are a must for students involved in the class council. Mrs. Anderson became a class adviser in 2007, for the graduating class of 2011. Not having enough time on her hands to be a coach, she thought "it would be a good way to get to know and bond with students outside of the classroom."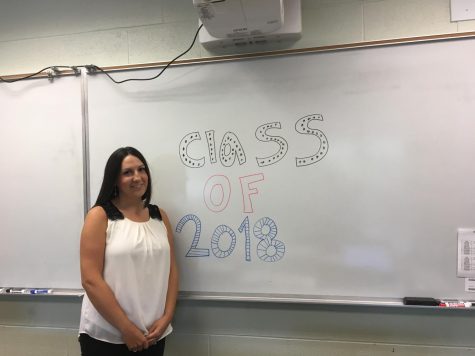 As an adviser, Mrs. Anderson is in charge of planning fundraisers, planning prom, handling the class account and executing various other tasks. Class council meetings are a time where members can brainstorm fundraising ideas and delegate who is going to be responsible for certain jobs. The group divides into smaller groups that focus on one task at hand.
In order to join class council, a student must attend the first meeting in the beginning of September and fill out a student council petition, which requires four staff and 26 student signatures. If a student wants to run for office, they must fill out an appli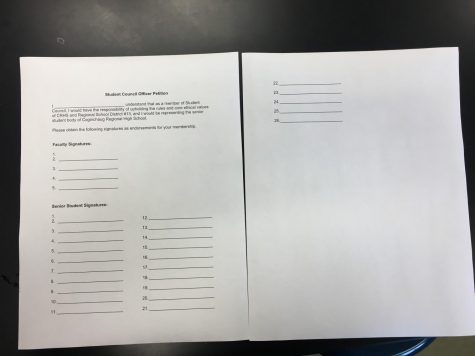 cation, as well as the petition, that states why the student wants to run and the qualities they believe they have that could benefit the council.
This year the council will plan powderpuff, a dodgeball tournament, prom and the senior picnic. Mrs. Anderson says that in the past the class was very successful with planning Homecoming 2016 and hosting a volleyball tournament, from which $100 of profits were donated to St. Vincent De Paul's Soup Kitchen.
Senior Cal Pitruzzello, who has been the class treasurer for the past three years, says that Mrs. Anderson handles class council "beyond well" because she is "very organized and keeps everyone on task." Pitruzzello says that class council has benefitted him by allowing him to meet new people and become a leader.
Given a limit of three words, Mrs. Anderson would describe the council as "hardworking, energetic and helpful." She believes that this year, for the class council, will be one to be proud of. The council's main focus now is raising more money for prom and helping more charities, with either volunteering or donations.
Leave a Comment