Coginchaug Atop of Division 4
With a recent win over Morgan High School, the Coginchaug Blue Devils are ranked number one in Division 4 golf. The golf team has now accomplished this for the first time and are looking to prove why they are in this position.
The boys have passed Northwest Catholic as the top team in the state, and with only two weeks left in the regular season, it looks like they will go into the state tournament as the top seed.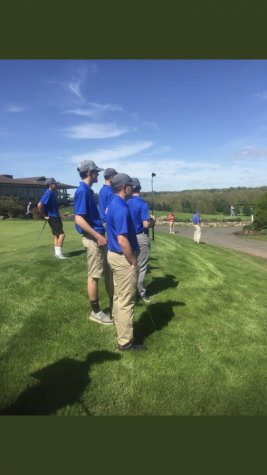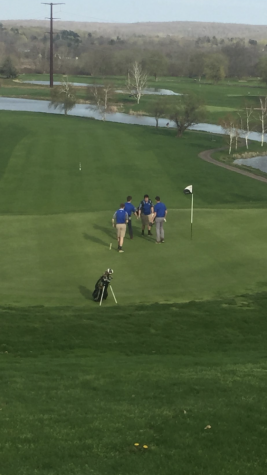 "It's a good and bad thing to be the one seed because every team is gunning for you, trying to knock you off but also you have the respect of all those teams," said senior captain Tyler Woodward.
With only four matches left in the regular season, the team is focused on going undefeated, something they have never done in history. The toughest matchup is going to be Portland High School on May 16. The teams are known for having close matchups over the years, and this should be no different.
"They're one of the top teams in Division 4 as well, so we have to play some of the best golf we have played all year," Woodward stated.
With States beginning on June 3, the team looks to continue to ga
in momentum and finish strong. This is the last run for four out of the five starters in the lineup. Woodward, Roberts, Vallone, and Dzialo are focused on the one title that they have been working for throughout high school.
"If everything clicks and we do what we know we can do, then you will be reading about Coginchaug's first golf State Championship," said Kyle Roberts.