The FIRST Coginchaug Robotics Team
Coginchaug is adding this year a new team to the school's repertoire which is a Robotics Team. This school year, Coginchaug will be represented by 20 talented students at the annual FIRST Robotics Challenge. FIRST stands for For Inspiration and Recognition of Science and Technology and is an international organization designed for youth to get involved with and exposed to STEM (science, technology, engineering, math) related activities.
Co-advisor Mrs. Diane Walsh said, "I want students who are excited to learn something new, are not afraid to fail and start again, and are willing to persevere until the job is done."  
The team will require a wide range of talents and abilities more than just traditional designers and programmers. The FIRST Robotics competition requires that the team has a community outreach committee for support and for fundraising. The team will be much more than just building a robot for a competition. 
This is the first year that Coginchaug will be entering in a team; however, some of the surrounding high schools have been doing this program for years. The high schools of Xavier, Guilford, and Mercy have all reached out to both Mrs. Walsh and Mrs. Hulbert, offering their cooperation and support with the creation of a Coginchaug team. 
The team will require fundraising in order to raise the money to compete. The cost of the competition is $6,000, which includes not only registration but also parts used in competition. Since this is the team's first year, they would like to create a prototype to test out their designs before the time designated for building the robot for the competition in March.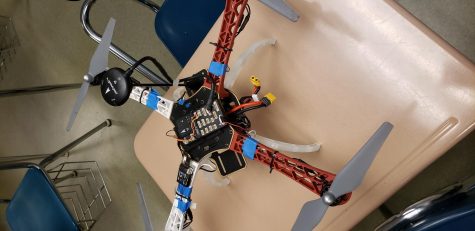 "We have applied for rookie grants from FIRST and NASA," said Mrs. Walsh who hopes that these grants will cover the entire fee of the competition. 
Mrs. Walsh said that there are some things in the works that could be a possibility for fundraisers. Sponsorships needed for the team doesn't necessarily have to be monetary. The team is in need of adult advisers who have expertise that the school cannot offer. 
The club is still deciding on where and when they will be meeting throughout the year before the competition in March. Coginchaug students can see Mrs. Walsh or Mrs. Hulbert for any questions relating to joining the team, or for meeting times.