Christmas Crack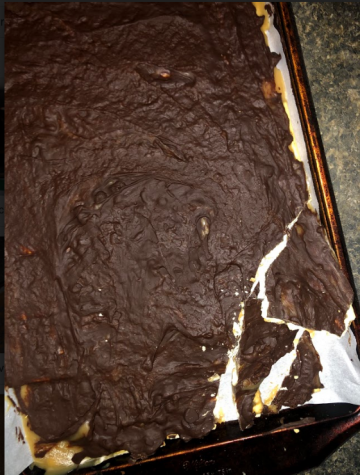 Ingredients:
1 cup of butter 
1 cup of brown sugar 
Saltines 
Chocolate chips 
This is a quick and delicious recipe for the holiday season. It is perfect to bring to a party, give as gifts, or even to keep for yourself. It is so easy to make but so tasty! 
This treat is salty and sweet. With the toffee and salty crackers, topped with chocolate, it makes it the ultimate treat for everyone this season. 
How to make it: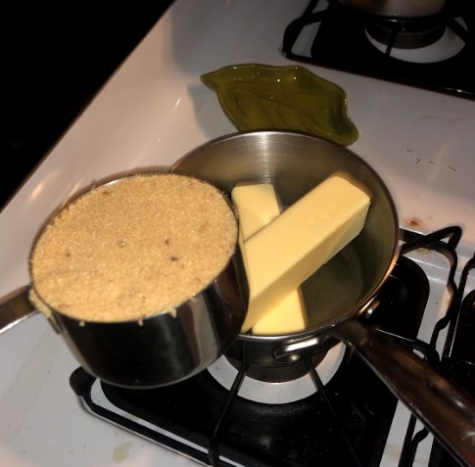 First you want to put a cup of butter (2 sticks) and a cup of packed brown sugar into a small/medium saucepan. Keep the heat on med/low so you do not burn the mixture.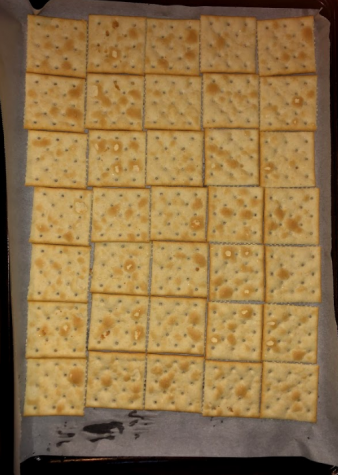 While you are waiting for this to boil, line your saltine crackers over a cookie pan covered in parchment paper. The crackers will not go all the way to the edges, so just break some crackers in half to reach the end of the sheet.
Stir you butter brown sugar mixture so that it doesn't burn or stick to your pan. 
Once the mixture has reached a boil, stir continuously for 3 minutes. Once the 3 minutes is up, take off of heat and pour over the saltines.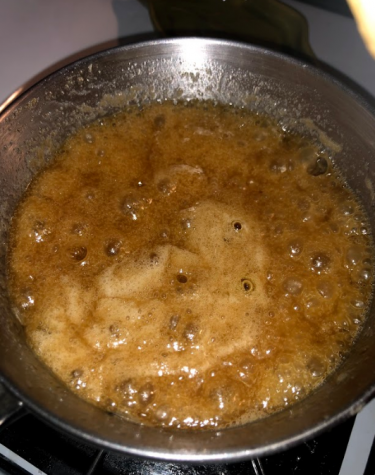 Spread it out across the saltines evenly and quickly, so the toffee doesn't set.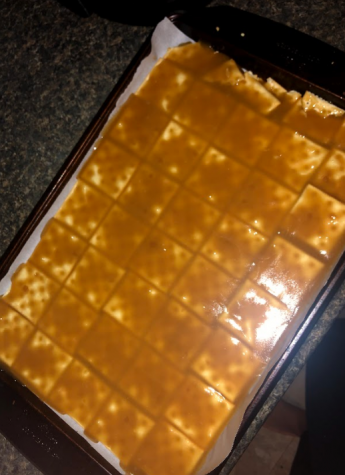 Once the toffee is spread out, dump your desired amount of chocolate chips on top. Let the chips sit for a few minutes and once they start to look melty, spread evenly again.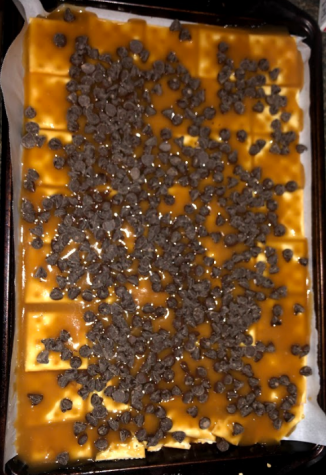 If you would like, you can add toppings like crushed Oreos, pretzels, sprinkles, or nuts when the chocolate is still soft.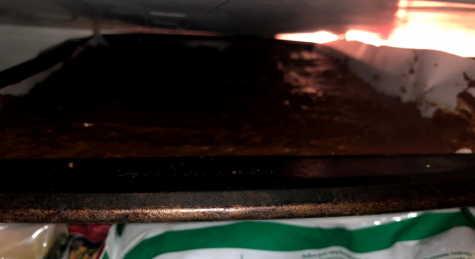 Place the pan in the freezer for 15-20 minutes, or till hard. Once it is chilled, break apart with hands and enjoy! 
All photos taken by Molly Shields
Tips & Tricks: 
If your chocolate isn't melting to spread on top, put in the oven on 300 degrees for a few minutes until melted
Use a spatula to mix and spread everything so nothing sticks
I used a sleeve of saltines for this recipe and it was the perfect amount
I used about a half of a bag to a full bag of chocolate chips for this recipe
Other recipes used for reference: https://www.dinneratthezoo.com/christmas-crack-saltine-toffee/
https://www.culinaryhill.com/saltine-cracker-candy/
Leave a Comment