Easy Banana Bread Recipe
Banana Bread Recipe
Banana bread seems to be the one thing that everyone is baking while in quarantine. So here is a super simple recipe to follow. The banana bread will take only about 30 minutes to prepare before putting it into the oven, and I would recommend keeping an eye on it while it is baking to avoid it being overdone. This banana bread recipe is guaranteed to be delicious. It is also the perfect treat for you and your family to make while stuck at home.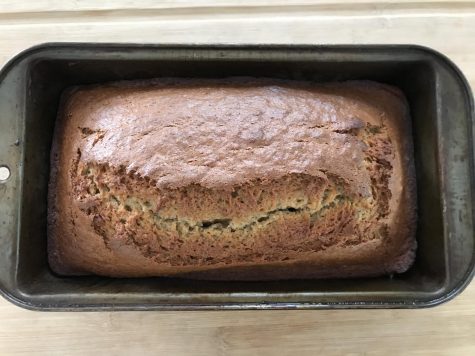 Ingredients
1 stick of butter

1 cup of sugar

2 eggs

1 tablespoon of milk

1 teaspoon of cinnamon

3 ripe bananas

2 cups of flour

1 teaspoon baking soda

1 teaspoon baking powder

1 teaspoon salt
Steps
First preheat your oven to 350 degrees and gather your ingredients.
Next mix the butter and the sugar in a large mixing bowl until blended, and then add the eggs and mix until they are all combined.
Mash the three ripe bananas and stir in the cinnamon and milk. Then pour this into the butter, egg, and sugar mixture and blend until combined.
In a smaller bowl, combine the flour, baking soda, baking powder, and salt. Then add this a little at a time to the bigger bowl while stirring it.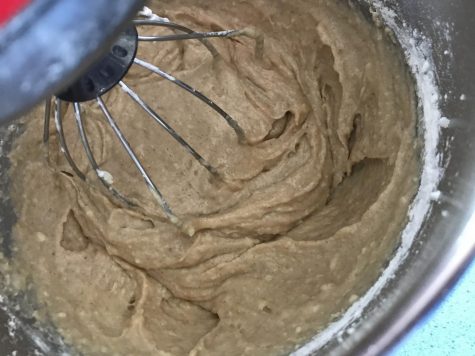 You can also add chocolate chips at this step if you would like.
Butter a loaf pan and then pour the mixture in. Place this into the oven and bake for about 50 minutes. Afterwards, once it has cooled for 15 to 30 minutes, slice it and enjoy!
Recipe used for reference: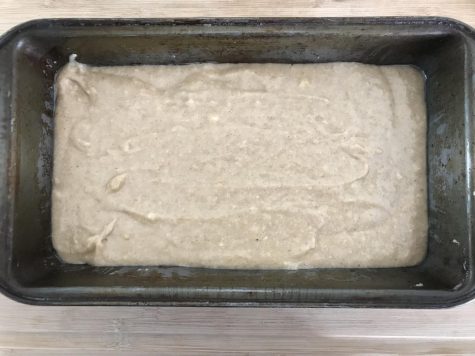 https://www.foodnetwork.com/recipes/banana-bread-recipe-1969572
Leave a Comment