CRHS Cheer at QU
On Saturday, Feb. 21, Coginchaug's cheerleaders competed at Quinnipiac University's Cheer Challenge in the small varsity division (15 or fewer members) against 15 squads.
The girls hit most of their routine and received some feedback from the judges on what to improve in future performances. Junior Ava Altschuler said, "It's good to have this competition under our belt as another learning experience. The judges can come off as harsh, but it motivates us more."
In addition to family and friends, CRHS Athletic Director Mr. Nick Barbieri and Principal Mr. Brian Falcone attended the competition to support the girls. Throughout the competition, Mr. Falcone tweeted pictures with updates.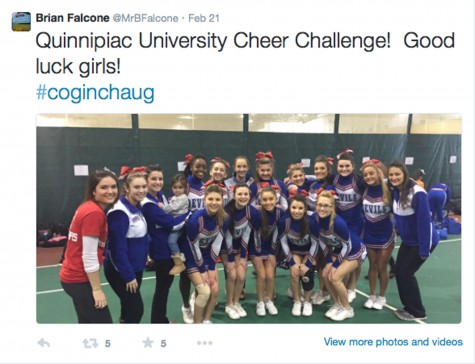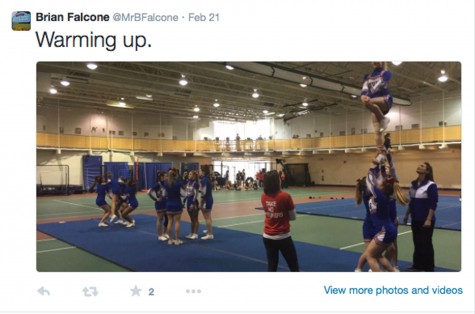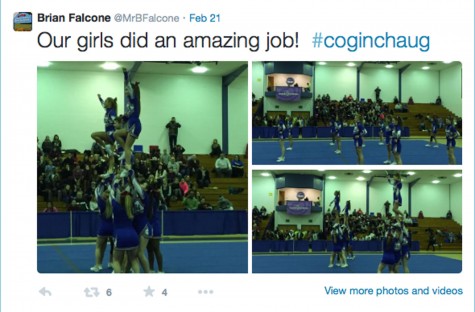 The girls will finish their competition season with two more competitions–NECA Cheer Championship Saturday, Feb. 28 at Central CT State University in Hamden and the Class S State Championship Friday, Mar. 6 at the Floyd Little Athletic Center in New Haven. They will cheer at the girls and boys basketball post-season Shoreline and State tournaments.