Four Years, Four Coaches
Football captains Kevin Cross, Pat Ladas, Anthony Curry and David Skelps have been very pleased with the way this new season has been going, even though in the past four years they've had four different coaches. After last year's Head Coach Steve Croce left at the beginning of the summer, all captains said that it was hard losing a good coach, but they understood why he left. Halfway through summer, the team met their new head coach, Eric Becker, and had nothing but positive things to say about him.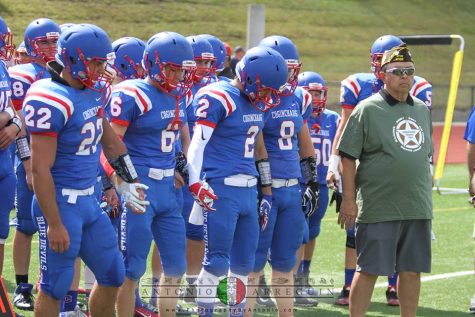 Coming off a 1-9 season is tough, but Cross said, "We've been weightlifting for nine months; we scrimmaged high caliber teams, and redefined our practice schedule; also the chemistry between the team has improved."
As shown in their first two games, the football team is 2-0 and hopes to stay undefeated for weeks to come.  The Blue Devils are known as the underdogs in the Pequot Conference because of past seasons. Skelps said, "It feels amazing because we get to shock teams who think they will blow us out."
At the end of the 2016-17 school year their was a field house project that was denied. Cross said, "I am very upset it was denied, and I know it was long in the making before I was a freshman and hope it can be built in the near future."  All captains agreed with this statement and were also very disappointed with the project being denied.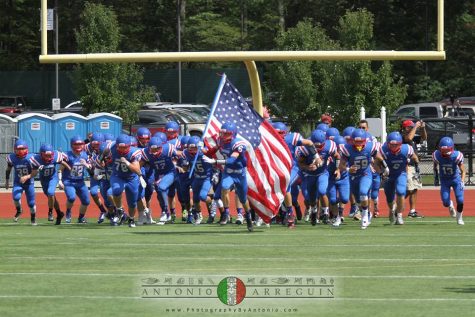 Along with the field house not being built, there has been no talk about when the field will get lights or if lights are even a consideration.
Captain Ladas said, ""Having lights on the field would be amazing and would make our field one of the best facilities in the state, but some times playing during the day is better." The captains hope to come back in the near future and see the field with lights on it.
The one thing the captains would like to see, is more students in the stands on game day. Captain Skelps said, "The energy of the crowd can change a game, and helps the team play better."  The four captains all had positive things to say and hope to stay undefeated throughout the rest of the season.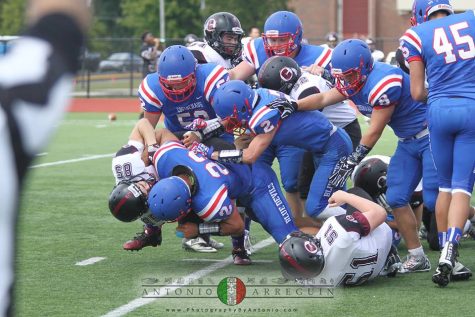 Leave a Comment