North Carolina First State to Sue Juul
On Wednesday, May 15, North Carolina's state Attorney General, Joshua Stein, filed a lawsuit against the leading e-cigarette manufacturing company Juul. North Carolina is the first state to engage in a legal battle against the controversial product brand. The office of the Attorney General alleges that Juul is explicitly targeting underage individuals and is "deceptively downplaying the potency and danger of nicotine." The litigations come after the Food and Drug Administration enforced stricter regulations on the company earlier this year.
The suit is to be argued at the state level with certain requests for more FDA regulation laws. These requests include eliminating mint flavor from North Carolina stores and preventing all consumers from purchasing flavors online that are not tobacco or menthol flavored.
Most importantly, the state is asking the FDA to consider a marketing and advertising ban similar to the Tobacco Master Settlement Agreement in 1998. The new ban would prevent Juul from marketing their products to minors by means of email services, advertisements, and social media. Additionally, according to Deanna Paul of The Washington Post, the ban calls for Juul to cease advertising outdoors near schools, sponsoring sports and entertainment events, offering free or discounted products, or promoting their products with fashion or media means to people under 30.
In an interview with The Washington Post, Attorney General Stein says, "This is about a company [Juul] that is selling its product predominantly to [youth]. There has to be some limitation on the way they do business."
In 2016 Juul Laboratories' average annual market share of total e-cigarette sales was about two percent. That number increased significantly to 29 percent by December 2017, giving the company the largest market share. Much of Juul's consumer market is comprised of the youth population, and advertisements targeted towards this age group helped increase their sales. These findings are backed by several surveys conducted by Truth Initiative. One survey found that 56 percent of youths and young adults who ever tried a Juul product did so when they were younger than 18. The surveys overall showed a strong correlation between the increase in Juul's sales and a growing number of youth and young adult use.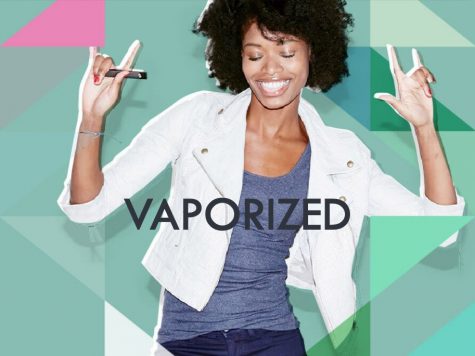 In addition, a Stanford University-affiliated research group collected information on the impact of tobacco advertising in younger populations. The group's cofounder Dr. Robert Jackler says in an interview with Forbes that the group's research finds Juul's ads are filled with "attractive young models socializing and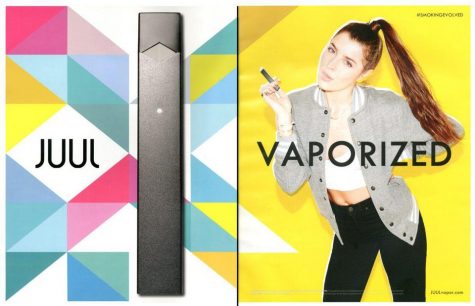 flirtatiously sharing
 the flash-drive shaped device, displaying behavior like dancing to club-like music and clothing styles more characteristic of teens than mature adults." All of these marketing strategies are intended to appeal to younger populations.
Despite the FDA issuing new regulations in March restricting certain Juul flavor sales, states are still dealing with the vaping epidemic mostly on their own. Many state laws have been designed to prevent underage vaping, something that the North Carolina lawsuit argues has been propagated by the Juul device. A former FDA commissioner, Scott Gottlieb, feels that "all the gains we made in smoking could be reversed" because of the recent trend among teens. Here in Connecticut many lawmakers are pushing to pass regulations on Juul for the same reasons as North Carolina. Overall, they want to target the e-cigarette industry especially for youth protection.
Leave a Comment