Ways to Stay Motivated During These Times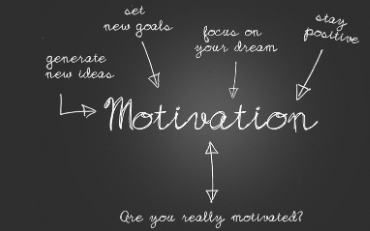 During these unpredictable times, many people are struggling with keeping a schedule or having motivation to keep active. Here are some helpful tips to keep motivated during these tough times. 
  Having a to do list for yourself will help you feel that you accomplished something so you don't feel like you're doing nothing. This will also help you keep busy most if not all day so you don't think about sitting on the couch with that bag of chips. 
  Make a schedule for yourself; I know for me this has helped me tremendously because
I felt like I had no purpose for my day, so I began making a schedule that I would follow every  day. An example of my schedule is that I get up at a reasonable hour such as 9 a.m. and I eat breakfast, I then will do school, then do a workout and do any projects I have in mind or I will have work in the afternoon. 
  Another great motivator is setting goals for yourself, so many people make their new year's resolutions about getting in shape, and what a great time to do that than right now when you have the time for it and most places with fast food are temporarily closed. Your goal obviously doesn't need to be with fitness either: maybe it could be something in your career; for example, you may have always wanted to make that blog of yours…well, this is a great time to create that website. 
  Similar to goals, making projects for yourself is a good use of time. Having projects really helps people get motivated because they want to see the end result. Some ideas could be making a garden, painting a mural, or finishing that part of the yard or house you've always wanted done. 
  Motivation is a great feeling to have, and doing some of these things your body and mood will feel great.
Image by spotio.com 
Leave a Comment