Coginchaug Donates 40 Pints of Blood
On Thursday, May 30, Coginchaug Regional High School hosted a Red Cross blood drive sponsored by school council. There were 50 participants who showed up to give blood; however, due to medical reasons, travel, and weight restrictions, some were unable to donate. In total, 40 pints of blood were donated, saving approximately 120 lives.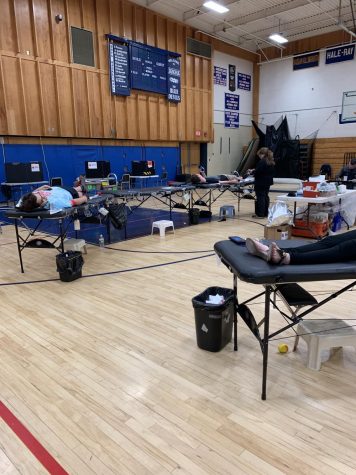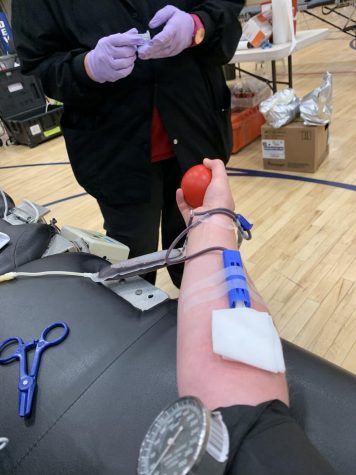 Coginchaug hosts a blood drive every year for now over 10 years, and students and teachers voluntarily give a pint of blood. There was a good turn out for the blood drive, especially considering there were different athletic events that day like States for track.
Head of School Council, Mrs. Kate Germond said, "Our goal was 35 pints donated, and we exceeded our goal."
Each participant gives at least a pint of blood, and each pint of blood saves three lives.
Connor Rulnick, senior at Coginchaug and blood drive participant, said that giving blood was "important to [him] because [it is] an opportunity to make a difference and save a life which is what really matters."
Most participants had the same attitude saying that it was the "right thing to do."
Giving blood takes about eight to ten minutes while the whole process depends on wait time and recovery. Before giving blood, the participant is pre-screened to meet requirements and after is refreshed with beverages and snacks. Currently, blood type O is facing a shortage; however, there is an overall shortage of blood in the US as well. Every two seconds, someone needs blood in the US. Shockingly, less than 38 percent of the population is eligible to donate.
The blood drive for next year is Monday, May 18.
Leave a Comment