Boys Basketball Looks to Battle Back from 5-6 Record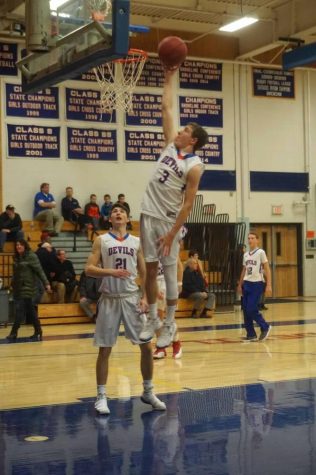 The Devils boys basketball team is up to a decent start in their first half of the season. They have a record of 5-6. They started up the season with a very exhilarating finish as they won in OT versus Valley. Senior captain Ryan Cross dropped a career-high 27 points and scored the game-winning layup.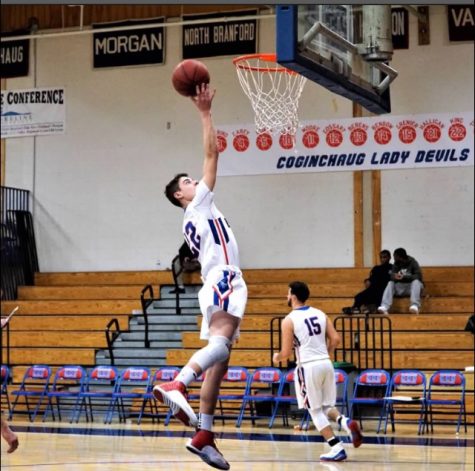 On Dec. 21, they played Hale Ray, and the boys won 47-34 with junior Thomas Vallone leading the scoring with 11.
The next game against Windsor Locks was a tough loss on a buzzer-beater shot; however, the Blue Devils played very well with senior MacGuire O'Sullivan having 17 points and going 5 for 8 shooting from the three-point line.
At the next game against Westbrook, the boys bounced back from the last game and won 54-37. Ryan Cross led the scoring with 19 points.
After this, the Devils lost the next three games against Creed, Old Saybrook and Cromwell. But after these three losses, they battled back against Haddam-Killingworth and got the win. Ryan Cross dropped another 26 points, and Thomas Vallone had 16.
In the most recent games from last week, the boys dropped their last two against Old Lyme and Portland. Even with a record of 4-6, the Devils have plenty of time to improve their record and make a run in the state tournament.
There is a big game on Friday at 7 p.m. against Portland. It is a pink-out game and a revenge match for the boys for last week's loss.