CRHS Music Taking Over Center Stage
After five short weeks of preparation, members of Coginchaug's Music Department are counting their final days until their opening performance on Center Stage on Friday, Sept. 28 and Saturday, Sept. 29 at 12 p.m. The performances will be featuring select music groups: Coginchaug's Jazz Combo, Jazz Band,  Nothing But Treble, No Refund and Show Choir.
Band Director Mr. Timothy Fisher said his set list is targeted towards the crowd and his students: "One of the things I like to do with the Durham Fair is we try to do more poppy tunes that people know instead of straight jazz songs…  and [songs] I think the kids would have fun playing." Fisher continued, "So we're doing 'Africa' by Toto, which the kids like a lot…, [and] we're going to do 'Respect'" in honor of the late musician Aretha Franklin, who passed away this past August.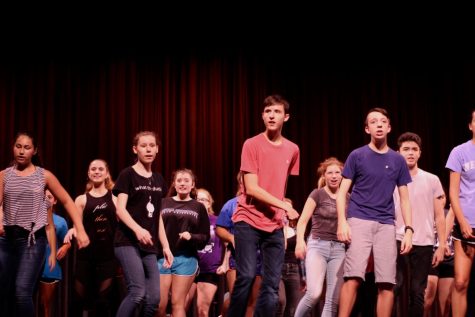 Out of all the songs chosen, senior tenor sax player Jorden Morehead considers his favorite pieces that will be performed  "Africa" and "Moondance" by Van Morrison. "The rhythms are more complex than the other songs, and they are great songs to play," said Morehead. "I think the audience will enjoy them."
As for the choirs, Choir Director Ms. Erin Schilling chose her theme to reflect the movie The Greatest Showman. Featured numbers include "This is Me" and "The Greatest Show."
When asked what she looks forward to in this upcoming year, Schilling responded, "I'm looking forward to just growth. We have a lot of underclassmen and [I see] the potential."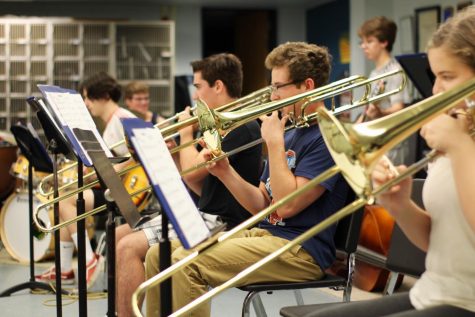 Freshman Nora O'Connell expresses that she feels great being a part of the ensembles, and, "It is really nice to be with all your friends, and it's a really good group."
Performances are free with fair admission. All are welcome to attend.
And in the words of Morehead, "We're going to kill it!"
Leave a Comment