Girls Soccer Looks to End Strong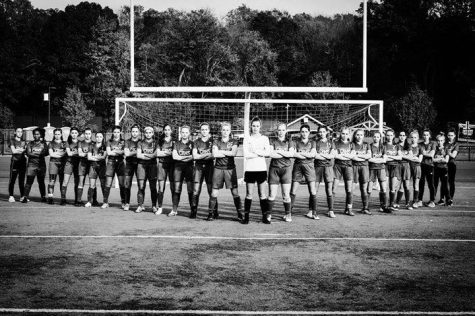 photos by Mrs.Kowal
On Thursday, Nov. 1, Girls soccer seniors made their final debu on their home turf. Seniors Sara Smith, Kate Cummings, Jayda Avery, Ali Durand and Shannon Carey were recognized for their commitment and time to Coginchaug soccer.
Coginchaug swept Amistad 9-1, finishing their regular season 9-6-1. Girls soccer did not make it into the Shoreline Tournament, missing by one seed; however, they did make it into the CIAC Class S State Tournament. The girl's look to make noise in the tournament with their first game starting Monday, Nov. 5 against Saint Bernard.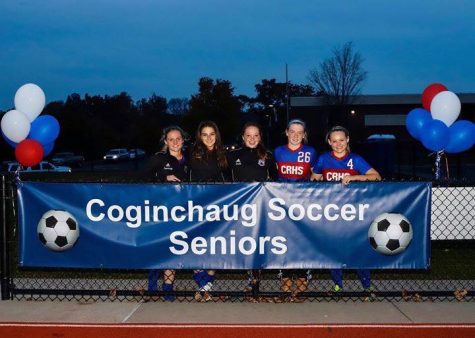 Coach Germond speaks for the team stating, " I am excited that we are headed to States for the first time in three years and that we will finish with a winning record."
Coginchaug girls soccer had a change in coaches when Head Coach Megan Kavanaugh had a baby girl.  Assistant Coach Kate Germond is filling in as head coach to finish the season.
Senior Kate Cummings shared her thoughts stating, " I am very happy Kav had a baby. I am also very happy that Germond has the opportunity to fill in the varsity coaches shoes." Kate speaks for the girl's on the soccer team.
The dynamic has kept close to, if not the same. Heading into the postseason this was a big concern and a very important aspect as the girls look to continue their success.
Coach Germond is," happy to help out and step in the position to help Coach Kav, but I love coaching with her; I can't wait for her to return next season."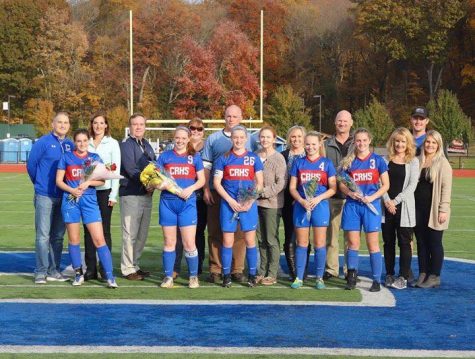 Leave a Comment