CRHS Girls Soccer Dominates on Senior Night
On Saturday, Oct. 26, the CRHS girls soccer team held their senior game vs Parish Hill where they beat them 7-0. Led by captains Izzy Milardo and Maddie Deflippo, the team was able to play together and beat Parish Hill. Going into the game the whole team was very excited to play but Captain Izzy Milardo was especially excited since it was the senior game she had been waiting to play since freshman year. All of the seniors felt that the game was bittersweet, since it would be their last game on that turf. Over the past four years, they have all worked hard to make this team a powerful and close team. The main thing Captians Izzy and Maddie focused on this year was team bonding. They continue the tradition of "kidnapping" where the upperclassmen go around and pick up the freshman in costumes and have a fun-filled night. The girls have put together many team dinners and try to keep any drama away from their team.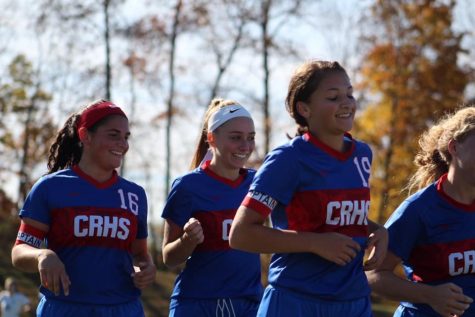 Izzy is grateful to have played soccer and says, "CRHS soccer has taught me how to work hard and how to be a leader". 
During the game each senior scored a goal, with Izzy and Ashley scoring two, Sara and Maddie scoring one, along with sophomore Lila Craig scoring one. 
The seniors were very happy with the turnout of the game and Maddie stated afterward that the thing she will most is that feeling of family that they have. Maddie, Izzy, and the other seniors all cherish the bond that their team has and say that having a good relationship with the team is key to have a successful season.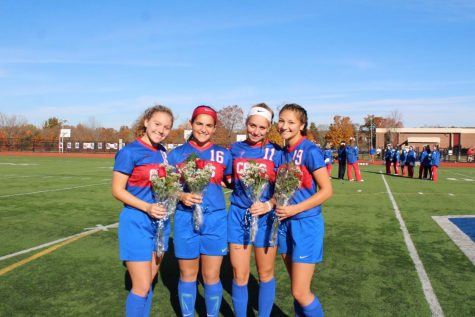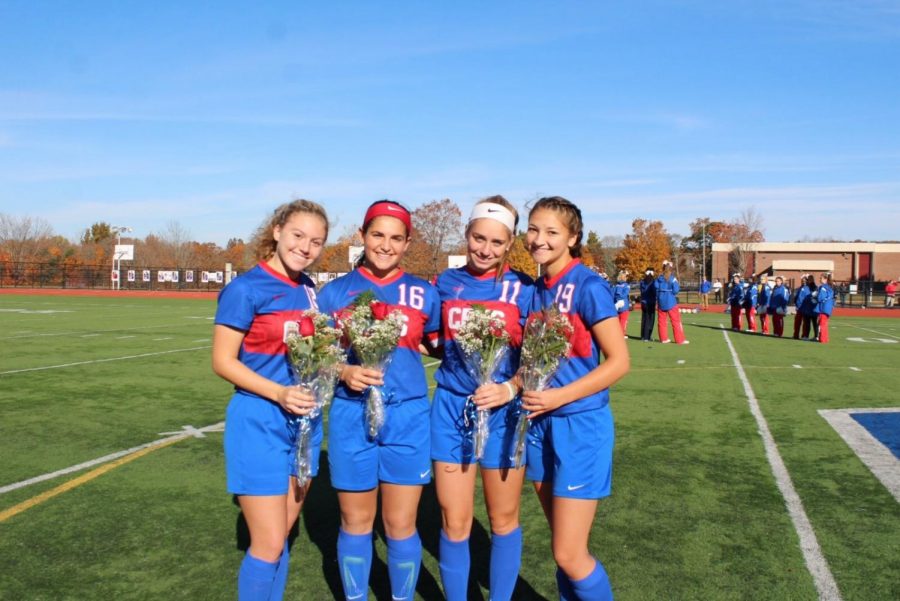 Maddie says the seniors greatest achievement from the past four years is, "being part of a team that has gone the farthest in the class s state tournament than any other coginchaug girls soccer team". 
They went to the semi-finals last season and fell to Immaculate last year 3-0 but were happy with the game saying the other team was very good, and the girls still played well. 
Coming into this year, Izzy and Maddie were very hopeful and prepared to be the best captains they could be. They are happy with the turnout of the season and hope to go far in states again this year. They ask if everyone could come to their first game on Nov. 12, at 2 p.m.
Leave a Comment