Seniors Take on One Last Show
On Apr. 4-7 at Coginchaug Regional High School, seniors will be participating in their last high school show, "Beauty and the Beast."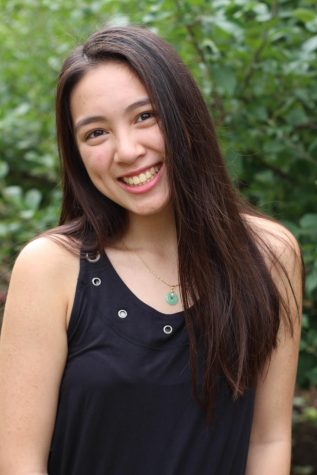 Kimlyn Vo is experienced being part of a show and as a pit member. She has been participating in shows since she was in elementary school. When she was younger, she played the piano, later switched to the violin, explored more instruments and eventually landed with the clarinet. She hopes to continue music into college.
Although Kim doesn't know if she is participating in the ensemble or pit for this show, she knows it is going to be a lot of fun. Pit has intense and challenging music that is the foundation of the play while the ensemble is more fun and creative. Although Kim doesn't know what she is doing yet, she "feels great" and looks forward to "putting on a show."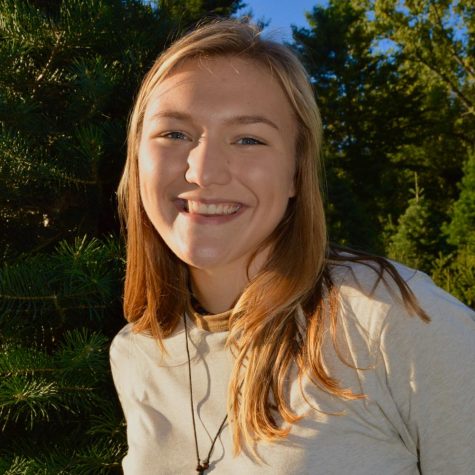 Kylie Poggio, senior at Coginchaug, was born into a musical family. Kylie has been in every school-sponsored play since fifth grade plus 30 plays outside of school. To Kylie, music is "an important and fundamental part of who [she is]." Kylie's social life surrounds around is based through music as well as her home life. Kylie looks to pursue music later in life on the side and join an acapella group in college.
Kylie was projecting to get Mrs. Potts due to her mature sound and because the mother part needs to have an "endearing, deep aspect to it." The classic ballroom scene is the one she looks forward to the most because of the "Disney story ending" and because Kylie sings the song.
Although being in a well known classic may be stressful to some, Kylie is not nervous and looks to give the audience " a good performance, not an exact replication." She believes that once she is forced to be in Mrs. Potts's world, she will be able to put her own twist on the character because acting is "emotional and subjective."
"Bittersweet," Kylie said commenting about "Beauty and the Beast" being her last play at Coginchaug. While the understanding of moving on to bigger and better things is comforting to Kylie, the notion of moving on from close built friendships is scary.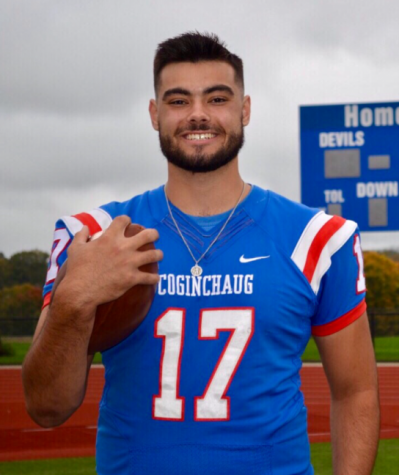 Elijah Rivera is going to debut for his first and last time on stage at Coginchaug. Since coming from Hamden High School to Coginchaug, Elijah has participated in chamber choir since junior year and choir since sophomore year. Elijah decided to participate because it is his last year, he always wanted to be in a high school play, and because he has "nothing to lose." Elijah wants to capitalize on his opportunities and "go out with a bang."
Although Elijah didn't audition for Gaston, the audition went well showing off singing, acting and choreography. Elijah believes that Gaston is "a better fit personality wise" because "Gaston thinks he is the greatest; I see a little bit of that in myself." Elijah looks to bring out his "goofy personality" to pull off his "best Gaston."
Elijah commented about the way the play affected his life saying, " Some people look at a six-three, athletic person and label me as a jock, which I am, but I am also into music, and people don't realize that."
The seniors are taking this show on by storm by starting practice three times a week. Kim will be singing in the ensemble or playing in the pit, Kylie looks to belt the song in the classic ballroom scene, and Elijah looks to perform a stellar choreographed song with Lefou. Together, these three seniors, along with the seniors listed below, look to put on their best performance, as it will be their last performance together.  
Senior cast members: Emily Dell'Orfano, Anna-Rose DiPentima, Kelsey O'Sullivan , Mackenzie Deane, Gabriel Sirot, Mya Branciforte, Evelyn Caballero, Jamie Nowak
Leave a Comment